Elmhurst Car Accident
Elmhurst Car Accident Lawyer
Car accidents are not uncommon in Elmhurst, but victims often struggle to receive payment from insurance carriers in the aftermath. At Seidman, Margulis & Fairman, LLP, our team is here to help when you need an Elmhurst car accident lawyer by your side. We understand personal injury laws, and we know how to deal with the insurance carriers to ensure you are treated fairly. Let us get to work on your behalf today.
Why Choose Seidman, Margulis & Fairman, LLP for Help?
At Seidman, Margulis & Fairman, LLP, our team helps clients who face incredibly difficult challenges when recovering car accident settlements, and we have a long track record of success.
We are a boutique firm with the resources necessary to stand up for your rights both in and out of the courtroom.
Our team handles Elmhurst car accident cases on a contingency fee basis. This means that clients will not have to pay any legal fees until after we successfully recover compensation for their losses.
How Will an Attorney Help Your Elmhurst Car Accident Claim?
A car accident attorney is going to be incredibly beneficial when it comes to recovering compensation for your medical bills and property damage expenses. Unfortunately, insurance carriers in Illinois can put up a fight when it comes to paying out fair compensation, but a lawyer will use their resources to stand up to them all the way to trial if necessary.
Your Elmhurst car accident attorney will fully investigate the incident and gather the evidence needed to prove fault for the incident. While working to investigate the crash, your personal injury attorney will make sure that you are evaluated by medical and economic professionals who can treat your injuries and help calculate your total expected losses. Using all of this information, a lawyer will enter into extensive negotiations with the insurance carrier on your behalf.
Will Insurance Cover Your Car Accident Expenses?
Illinois does require all drivers to carry certain types and a minimum amount of insurance in order to remain legal on the roadway. This includes the following:
Bodily injury liability coverage: $25,000 per person and $50,000 per accident
Property damage liability coverage: $20,000
Uninsured motorist bodily injury coverage: $25,000 per person and $50,000 per accident
In many cases, the at-fault driver's insurance minimums are sufficient for covering medical expenses and property damage for a crash victim. However, that may not always be the case. If the expenses related to a vehicle accident rise above these minimums, it may be necessary to file a personal injury lawsuit against the at-fault driver to recover additional types of compensation from the driver's personal assets.
The reality is that any type of severe or catastrophic accident injury will likely rise above these minimum bodily injury limitation coverages. Additionally, $20,000 for property damage liability coverage is not much, particularly for newer vehicles that may be involved in a crash.
Call an Elmhurst Car Accident Lawyer Today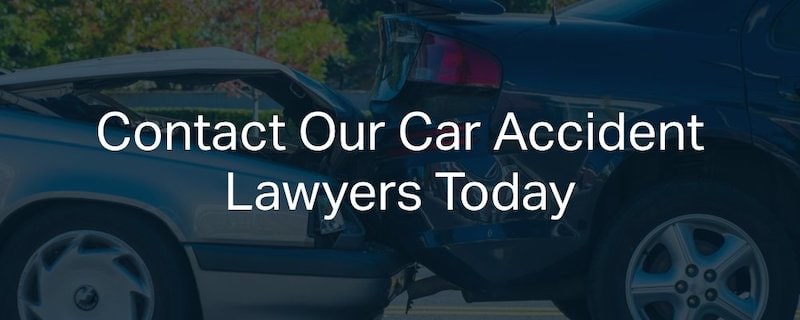 If you or someone you care about has been injured in a car accident caused by the actions of another driver in the Elmhurst area, you need help from an attorney. At Seidman, Margulis & Fairman, LLP, we will work diligently to recover compensation from the insurance carriers, and we have no problem taking your case to trial if necessary. When you need an Elmhurst car accident lawyer, you can contact us for a free consultation of your case by clicking here or calling (312) 781-1977.