Elmhurst Wrongful Death
Elmhurst Wrongful Death Attorney
At Seidman, Margulis & Fairman, LLP, we understand how hard it can be to lose a loved one. This is particularly true if the loss of life was due to the negligent or intentional actions of another person, business, or entity. Our Elmhurst wrongful death attorneys are standing by to help if you need us. We have experience handling complex wrongful death cases throughout Illinois, and our team has no problem standing up to other parties on your behalf.
Why Turn to Seidman, Margulis & Fairman, LLP for Assistance?
At Seidman, Margulis & Fairman, LLP, we have developed an extensive reputation for recovering maximum compensation on behalf of families who have lost loved ones in Chicago, Elmhurst, and throughout Illinois.
Our attorneys have extensive trial and courtroom experience that we can put to use to recover compensation on behalf of your family.
We handle wrongful death claims in Elmhurst on a contingency fee basis. This means that grieving family members do not have to pay any legal fees until we recover compensation for their losses.
How Will a Lawyer Your Wrongful Death Claim?
Wrongful death claims are challenging because other parties are going to put up a fight. You can be sure that the at-fault party will retain their own attorney to help defend them against any wrongful death allegation. When you have your own wrongful death lawyer in Elmhurst by your side, you will have an advocate who can use their resources to fully investigate every aspect of the claim in order to determine liability.
Your personal injury lawyer will be responsible for fully representing you against these other parties and in court. This includes handling all negotiations to obtain fair compensation for your losses.
Compensation Available for a Wrongful Death Claim in Elmhurst
There may be various types of compensation available to family members who have lost a loved one in Elmhurst. It may seem awkward to think about money when it comes to the death of a loved one because no amount of compensation can replace the loss of a family member. However, these settlements can help with any financial hardships that have occurred as a result of the loss of life, and they can help bring closure.
Some of the most common types of compensation available as a result of a successful wrongful death claim include the following:
The value of any household services your loved one would have completed had they lived, including laundry, meal preparation, household repairs, and other regular tasks.
Future financial support your loved one would have provided, including the income that is no longer available as a result of the loss of life.
The loss of benefits or gifts you would have received had your loved one lived.
Funeral and burial expenses.
The loss of affection, guidance, moral support, and companionship of your loved one.
Call an Elmhurst Wrongful Death Lawyer Today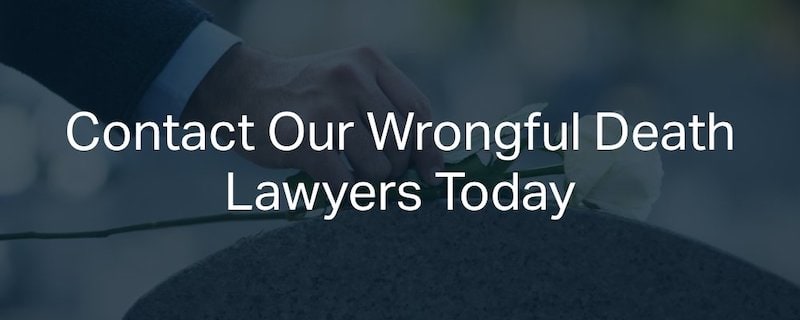 If you have lost someone you love due to the actions of another individual or entity in the Elmhurst area, the team at Seidman, Margulis & Fairman, LLP is standing by to help. We know what it takes to investigate these claims and stand up to insurance carriers and at-fault parties. We want to make sure you are properly compensated for your tragic loss. When you need an Elmhurst wrongful death attorney, you can contact us for a free consultation of your case by clicking here or calling (312) 781-1977.