Evanston Bike Accident
Evanston Bike Accident Attorney
Bicycle accidents can result in severe injuries for riders. Any bicyclist who sustains an injury caused by the actions of another driver should be able to recover compensation, and the team at Seidman, Margulis & Fairman, LLP is here to help. Our Evanston bicycle accident attorneys have the resources necessary to fully investigate every aspect of your claim and help you recover compensation for your medical bills, lost wages, probably have expenses, and more.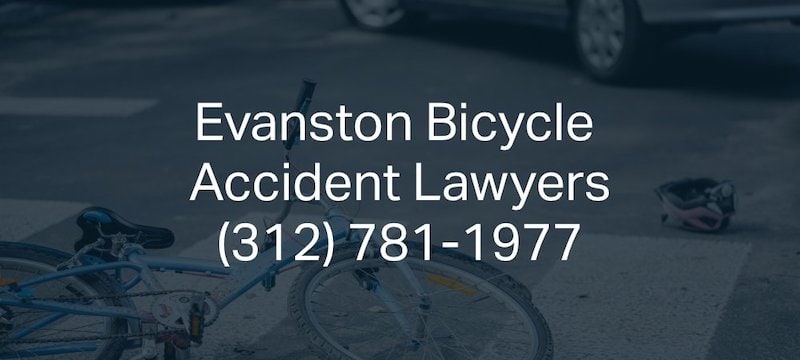 Why Choose Seidman, Margulis & Fairman, LLP for This Case?
At Seidman, Margulis & Fairman, LLP, our dedicated team of Evanston personal injury lawyers spent decades helping Illinois residents and visitors recover compensation after they sustain injuries.
We have significant experience and a reputation for success when it comes to recovering multimillion-dollar settlements on behalf of clients.
We handle bike accident claims in Evanston on a contingency fee basis. This means the clients pay zero legal fees until after we recover the compensation they need.
Can Bicycle Accident Victims Secure Compensation Through Insurance?
Any person who sustains a bicycle accident injury in Illinois caused by the negligent actions of another driver should be able to recover compensation for their losses. This should come from the at-fault driver's insurance policy, which should pay for the following expenses:
All medical bills related to the bicycle accident
Lost income if the bicyclist cannot work
Property damage expenses for the bicycle, a cell phone, computer, or other property damaged in the incident
Pain and suffering damages
Loss of quality of life damages
Illinois does operate under a modified comparative negligence system. This means that the total amount of damages that a bicyclist recovers could be reduced if the bicyclist shared any fault for the incident. However, so long as a bicyclist is less than 51% responsible for the incident, they should be able to recover compensation.
Common Bicycle Accident Injuries We Help Clients With
Bicyclists are considered vulnerable runway users in the Evanston area. This means that they are very likely to sustain injuries in the event a collision with another vehicle occurs. Some of the main injuries that our bicycle accident attorneys help clients recover compensation for include the following:
Traumatic brain injuries
Concussions
Open facial or head wounds
Whiplash
Other severe neck or back trauma
Severe lacerations or puncture wounds
Road rash
Broken or dislocated bones
Significant internal bleeding
Scarring and disfigurement
Bicycle accident victims could also suffer from significant emotional and psychological trauma as a result of the incident, including post-traumatic stress disorder (PTSD). It is important for our attorneys to recover compensation for all of our clients' injuries, including the visible traumatic injuries we discussed as well as these unseen emotional and psychological traumas.
Call an Evanston Bike Accident Attorney Today
If you or somebody you love has sustained a bicycle accident injury caused by the actions of another driver in the Evanston area, reach out to the team at Seidman, Margulis & Fairman, LLP for help today. We want to step in as soon as possible and begin the investigation into the crash. Our goal is to make sure that you receive medical treatment and that you are fairly compensated for your losses. When you need an Evanston bicycle accident attorney, you can contact us for a free consultation of your case by clicking here or calling (312) 781-1977.