Evanston Personal Injury
Evanston Personal Injury Lawyer
Personal injuries can lead to significant setbacks, particularly if injury victims struggle to recover compensation for their losses. At Seidman, Margulis & Fairman, LLP, our team is standing by to help if you need an Evanston personal injury lawyer by your side. We have extensive experience handling complex injury claims throughout Illinois, and we know what it takes to help you stand up against aggressive insurance carriers and at-fault parties.
Why Hire Our Personal Injury Lawyers?
At Seidman, Margulis & Fairman, LLP, our Evanston personal injury attorneys have more than 100 years of combined legal experience helping clients throughout Illinois.
We focus only on personal injury law, which gives us the advantage necessary to go toe-to-toe with insurance carriers and at-fault parties.
We handle Evanston personal injury claims on a contingency fee basis. Clients will not pay any legal fees until after we secure the compensation they deserve.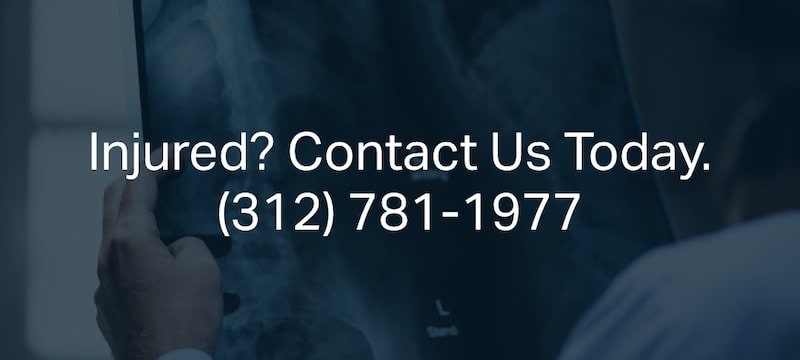 How do Personal Injury Claims Arise in Evanston?
The attorneys at Seidman, Margulis & Fairman, LLP help clients in Evanston who have sustained injuries in a wide variety of ways. This includes, but is not limited to, the following:
Car accidents
Commercial bus accidents
Commercial truck accidents
Pedestrian and bicycle accidents
Motorcycle accidents
Railroad accidents
Daycare and playground accidents
Defective product incidents
Premises liability claims
Slip and fall incidents
Children injuries
Compensation Available In A Personal Injury Case
There may be various types of compensation available for Evanston personal injury victims through an insurance settlement or through a personal injury lawsuit against the at-fault party. Our goal is to recover both economic and non-economic losses on behalf of every client, and this can include:
Recovery of all emergency medical expenses
Coverage of all follow-up medical care needed
Physical therapy and rehabilitation expenses
Prescription medication and medical devices
Lost wages if a victim cannot work
Pain and suffering damages
Loss of enjoyment of life damages
Our team works to recover maximum compensation, though there is no set amount of money available to Evanston personal injury victims. The total amount of compensation can fluctuate, which is why it is crucial to have an attorney by your side. A lawyer can work with trusted medical and economic experts to adequately calculate your total losses after sustaining an injury.
Statute of Limitations on Personal Injury Claims in Illinois
Personal injury victims have a limited amount of time to file a lawsuit in civil court. In Illinois, the personal injury statute of limitations is two years from the date an injury occurs. If personal injury victims fail to file a lawsuit against the alleged negligent party within this two-year timeframe, they will likely lose the ability to recover any compensation for their losses at all. Their case will be dismissed in court.
Free Consultation: Contact Our Personal Injury Lawyers Today
If you or somebody you care about has been injured due to the negligent actions of another individual or entity in the Evanston area, reach out to the team at Seidman, Margulis & Fairman, LLP for help as soon as possible. Our attorneys have decades of experience handling complex injury claims throughout this state, and we will use our resources to fully investigate every aspect of your injury. When you need an Evanston personal injury attorney, you can contact us for a free consultation of your case by clicking here or calling (312) 781-1977.