Oak Park Car Accident
Oak Park Car Accident Lawyer
Vehicle accidents can lead to significant setbacks, both physically and financially. At Seidman, Margulis & Fairman, LLP, we are here to help if you need an Oak Park car accident lawyer by your side. Our team has extensive experience handling complex injury claims throughout Illinois, and we know what it takes to help clients recover total compensation for their losses. Let us get to work on your behalf today.
Why Hire Seidman, Margulis & Fairman, LLP?
At Seidman, Margulis & Fairman, LLP, our Oak Park personal injury lawyers have extensive courtroom and trial experience, which means we understand how to recover maximum compensation for our clients.
We have been helping individuals in Oak Park and throughout Illinois recover compensation for their injuries for nearly 40 years.
Our team takes Oak Park car accident claims on a contingency fee basis. This means that our clients will not have to pay a dime in legal fees until after we recover the compensation they need.
How Will an Attorney Help Your Oak Park Car Accident Claim?
Individuals without significant legal experience often struggle when it comes to standing up to aggressive car accident insurance carriers in Oak Park. However, when a car accident attorney gets involved in the case, they will handle everything for you so you can focus on your recovery. The job of an attorney will include:
Investigating the incident and recovering the evidence needed to prove liability
Working with medical and economic professionals to properly calculate your total expected losses
Handling all negotiations with insurance carriers to recover maximum compensation on your behalf
Fully preparing your case for trial if the insurance carrier denies the claim
Types of Compensation Available for Your Claim
You should be able to recover a range of compensation types after a vehicle accident in Oak Park. Typically, our attorneys are able to recover the following types of compensation through an insurance settlement or a personal injury jury verdict:
Complete coverage of all medical expenses related to the vehicle accident
Property damage expenses to repair or replace your vehicle
Coverage of any out-of-pocket expenses you incur
Lost wages if you cannot work while recovering
Pain and suffering damages
Loss of enjoyment of life damages
There is no set amount of money available for vehicle accident claims in Oak Park. Rather, the total compensation you receive will depend on various factors related to your particular situation. Some of these factors include the severity of your injuries, the level of property damage, the insurance limits of the at-fault party, and even the personal assets of the at-fault party. Our car accident lawyers will work with trusted economic experts to adequately calculate the compensation you are owed.
Contact an Oak Park Car Accident Lawyer Today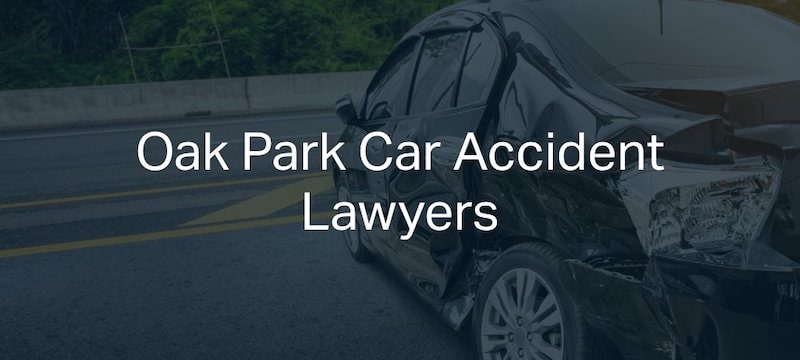 If you or somebody you love has sustained a vehicle accident injury or property damage in the Oak Park area, reach out to the team at Seidman, Margulis & Fairman, LLP. We pledge to fully investigate every aspect of your claim so we can determine liability and recover compensation for your losses. This includes coverage of your medical bills, lost wages, property damage expenses, pain and suffering damages, and more. When you need an Oak Park car accident lawyer, you can contact us for a free consultation of your case by clicking here or calling (312) 781-1977.