Chicago Bus Accident
Chicago Bus Accident Lawyer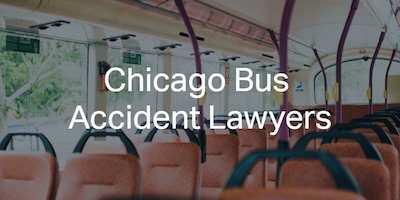 Residents in and around Chicago rely on buses to get them to and from their destinations on a daily basis. Additionally, various types of buses ensure that the millions of visitors that come to the Chicago area each year have reliable and relatively inexpensive transportation options. Unfortunately, accidents involving buses often result in severe injuries for those on the bus as well as any individuals outside of the bus affected by the crash. At Seidman, Margulis & Fairman, LLP, our team is here to help when you need a Chicago bus accident attorney by your side. Our Chicago personal injury lawyers have a track record of success handling complex personal injury claims, and we know what it takes to determine liability and ensure that our clients recover the compensation they need.
Chicago Bus Accident Resources and FAQs Why Hire Our Chicago Bus Accident Lawyers?
At Seidman, Margulis & Fairman, LLP, we understand that every case comes down to results. We know that our clients face serious challenges caused by the negligence of others, and we work diligently to obtain the compensation they need.
We strive to provide a client-centered approach to every case that we take. This means that we listen to our clients' goals and needs as we formulate their case strategies.
We have a reputation for success, and our team has been helping clients throughout the Chicago area for nearly 40 years.
When Do You Need a Bus Accident Lawyer?
Bus accident cases in Chicago can become incredibly complex, particularly when well-funded insurance carriers and legal teams get involved for the at-fault party. Individuals injured in these accidents need to seek immediate assistance from a skilled attorney who can use their resources to handle every aspect of the claim. An experienced Chicago car accident attorney can:
Obtain all evidence needed to prove liability, which can include video surveillance from nearby cameras, photographs taken at the scene, the bus "black box" data, mobile device data, accident reports, and more.
Ensure their client is evaluated by trusted medical and economic professionals who can help properly calculate the total expected losses.
Handle all communication with other parties involved, including the insurance carriers and the legal teams of the other side. This communication will also include vigorous negotiations to ensure the client receives full compensation.
Common Bus Accident Injuries
Bus accident injuries are often severe for every party involved. This includes those riding inside of the bus as well as any driver or passenger in a vehicle struck by a bus. Looking particularly at bus passengers, we do want to point out that these riders do not use restraints most of the time. This can lead to disaster in the event a bus is involved in a collision. Additionally, those inside traditional passenger vehicles, motorcycles or bicycles, or pedestrians are very likely to sustain severe injuries in the event a bus collides with them.
It is not uncommon for the Chicago bus accident lawyers at Seidman, Margulis & Fairman, LLP to help clients who have sustained the following types of injuries:
Traumatic brain injuries
Concussions
Spinal cord trauma with paralysis
Other severe neck or back injury
Whiplash
Internal organ damage
Internal bleeding
Severe lacerations or puncture wounds
Crush injuries or amputations
Significant scarring and disfigurement
Additionally, those involved in serious bus accidents are also likely to suffer from some sort of emotional or psychological trauma as a result of the incident. Our attorneys strive to secure compensation for all of our clients' injuries, including the ones that are visible as well as the unseen emotional and psychological injuries.
What To Do After a Bus Accident in Chicago
There are various steps that individuals can take if they are involved in a bus accident, regardless of whether or not they are a bus passenger or in another vehicle struck by a bus:
Call the police. It is crucial for law enforcement officials to come to the scene of any crash involving a bus. Police officers will ensure that every party is properly cared for, and they will conduct a preliminary investigation into the incident. Insurance settlements are nearly impossible to obtain without a proper police report.
Seek medical care. Every party involved in a bus accident needs to seek medical care immediately. Not only does this ensure the well-being of those involved, but it also establishes a strong link between the crash and the injuries. Even if a person does not feel much pain after the incident, it is important to point out that the signs and symptoms of some injuries do not appear until days or weeks after a crash occurs. Any delay in seeking medical care could be a signal to the insurance carriers that the injuries did not occur as a result of the bus accident.
Begin gathering evidence. If it is safe to do so at the scene, and if medical care is not absolutely necessary, those involved can begin gathering various types of evidence that could help their claim. Using a smartphone or another type of camera, victims can take pictures of everything that they see. This can include damage to vehicles, possible causes of the crash, injuries, debris, skid marks, traffic and weather conditions, and more. Additionally, the names and contact information of any eyewitnesses need to be obtained before they leave the scene.
Contact an attorney. A skilled Chicago bus accident attorney needs to be consulted as soon as possible. These cases can become very complicated, but an attorney will be able to get involved and began gathering and preserving evidence. An attorney will be responsible for handling all communication with other parties involved in the case.
Report the incident to insurance carriers. Insurance carriers have relatively short reporting deadlines, so you need to make a report to any insurance carrier involved within a day or two after the incident. The initial report does not need to contain much detail, and we do not suggest making small talk with the insurance carrier. Simply tell them that there was an accident, give them the names of those involved, and let them speak to your attorney.
Continue all medical care. All bus accident victims need to continue medical care until a doctor says they have reached maximum medical improvement. If a bus accident victim in Chicago discontinues medical care against the advice of a doctor, this could be used as a reason by insurance carriers as a reason to delay or deny an eventual settlement.
Common Carriers vs. Public Transportation and Government Entities
There are various types of buses that operate in and around the Chicago area. A few terms that may come up in the aftermath of my bus accident are "common carrier" and "public transportation." We can think of common carriers as private companies that provide bus services. A common carrier that offers bus transportation services to consumers has a legal duty to take reasonable steps to prevent injuries to passengers. If an accident occurs, injury victims will have several legal options when it comes to recovering compensation. Often, injury victims are able to file lawsuits against common carriers related to negligent or intentional acts that cause harm to the passengers. In Chicago, most people are familiar with the buses operated by the Chicago Transit Authority (CTA). These buses are considered public transportation and are controlled by a government entity. When an accident occurs involving a vehicle under the jurisdiction of a government entity, the options for securing compensation after an accident are more restrictive. However, compensation is still possible. When filing injury lawsuits against government agencies, there is a shorter statute of limitations for filing these claims. In Illinois, a bus accident injury victim will have a two-year window with which to file a lawsuit against a common carrier. If an injury victim needs to take action against a government entity after a bus crash, the statute of limitations could be as little as six months (or even less). We strongly suggest working with a skilled cta bus accident lawyer as soon as possible so that no deadlines are missed.
Determining Fault in a Bus Crash
Determining fault in the aftermath of a bus crash in Chicago will be done in various ways. The most important factor in these situations is gathering the evidence necessary to show insurance carriers or a personal injury jury exactly what happened. Some of the evidence used in these cases were discussed above, and include photographs taken at the scene, video surveillance from nearby cameras, the "black box" from the bus, statements from eyewitnesses, and more. When working to determine fault, an attorney will use all this evidence to paint a clear and convincing picture of what happened, but there are times when the evidence alone may not be enough. In some cases, an attorney will bring in accident reconstruction experts who can thoroughly analyze exactly what happened. These individuals will look at every party involved, analyze the evidence that has been gathered, and use math and science to recreate the scene. There are times when more than one party is at fault in these incidents, and it is even possible for a bus accident injury victim to be partially to blame for their own injuries. Illinois operates under a modified comparative negligence system, which means that injury victims can still recover compensation even if they are partially at fault for the incident. So long as a person is not more than 50% responsible for their own injuries, they can still receive compensation. However, the total amount of compensation they receive will be reduced based on their percentage of fault.
Damages and Compensation in a Bus Accident Lawsuit
There may be various types of compensation available to Chicago bus accident victims. In general, the attorneys at Seidman, Margulis & Fairman, LLP work to ensure that every client recovers compensation for their economic damages and non-economic damages.
Economic damages. This is also referred to as special damages and revolves around the types of compensation a person can receive related to expenses that are relatively calculable. We say that these are calculable because victims and their attorneys can gather and add up the bills and receipts associated with the aftermath of a bus accident. Some of the most common types of economic damages after a Chicago bus accident include the following:

Complete coverage of all medical bills
Compensation for physical therapy or rehabilitation
Coverage of prescription medications or medical devices
Lost wages if a victim cannot work
General household out-of-pocket expenses
Property damage expenses

Non-economic damages. These are also referred to as general damages and revolve around the types of compensation a person can receive for the more immeasurable aspects of these cases. There are no bills and receipts that can be gathered and added up in these situations, thereby making non-economic damages more intangible and harder to calculate. Some of the most common types of non-economic damages in these situations include the following:

Physical pain and suffering
Emotional distress
Loss of quality of life
Loss of consortium for a spouse
How Much Does a Bus Accident Lawyer in Chicago Cost?
At Seidman, Margulis & Fairman, LLP, we who do not want to do anything to place bus accident becomes into a more precarious financial situation than they are already in. That is why we take Chicago bus accident cases on a contingency fee basis, which means that our clients will owe no upfront or out-of-pocket cost related to their case. We will only collect legal fees after we obtain compensation for our clients through a favorable settlement or jury verdict. If we do not win, our clients do not pay.
Contact a Chicago Bus Accident Lawyer Today

If you or somebody you love has been injured in an accident caused by the careless or negligent actions of a bus driver or bus company in Chicago, reach out to the team at Seidman, Margulis & Fairman, LLP as soon as possible. Our bus accident attorneys are ready to get involved in your case today. We want to investigate what happened, gather the evidence needed to determine liability, and help you secure full compensation for your losses. When you need a Chicago bus accident lawyer, you can contact us for a free consultation of your case by clicking here or calling (312) 781-1977.