Chicago Car Accident
Auto Accident Attorneys Serving Chicago
The last thing residents and visitors to this area think about is that they may need a Chicago car accident attorney. However, if you or a loved one have been injured in a car accident that was caused by another driver's negligence, turn to Seidman, Margulis & Fairman, LLP for help today. Our Chicago car accident attorneys are ready to conduct a thorough investigation into your case in order to secure the compensation you are entitled to.
---
Car Accident Information
---
Why Choose Seidman, Margulis & Fairman, LLP After a Car Accident in Chicago?
In the aftermath of a serious car accident, you need help from a trusted and experienced team. At Seidman, Margulis & Fairman, LLP, our lawyers are ready to help.
Our car accident lawyers have over 100 years of combined legal experience in Chicago helping clients recover compensation for injuries caused by other parties.
We do not hesitate to take your case to trial if it is necessary to secure the maximum possible compensation. Our experienced team of Chicago car accident attorneys go the extra mile to ensure your compensation reflects the hardships and losses you have suffered.
Our personal injury attorneys take Chicago car accident cases on a contingency fee basis, which means our clients pay no legal fees until we secure a favorable settlement or verdict on their behalf.
Benefits Of Hiring a Car Accident Attorney in Chicago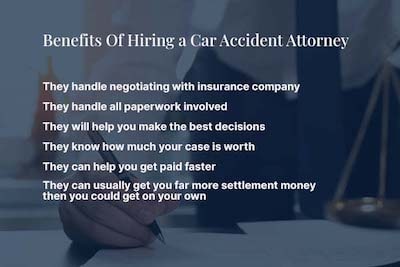 A car accident attorney is going to be necessary for these cases because most injury victims do not have the resources necessary to pursue full compensation for their claim. Your attorney will be able to obtain all evidence from the scene of the accident and will ensure that all of your losses are properly calculated. A Chicago personal injury attorney will handle all communication with other parties involved, the insurance companies, and negotiate to ensure you receive a fair settlement offer.
Chicago Car Accidents Can Lead To Devastating Injuries
According to the Illinois Department of Transportation, there were 319,146 total traffic accidents reported during the latest year across the state. In these incidents, the DOT reports that there were 94,164 total injuries and 1,035 total fatalities. When we examine the DOT data more closely, we can see that 162,527 of the total accidents during that reporting year happened in Cook County, and they resulted in more than 31,000 injuries and 248 fatalities.
Injuries from car crashes can be severe. At Seidman, Margulis & Fairman, LLP, it is not uncommon for our Chicago car accident lawyers to help victims who have sustained the following:
Broken or dislocated bones
Spinal cord injuries
Traumatic brain injuries and head wounds
Severe lacerations
Internal organ damage
Internal bleeding
Whiplash injuries
Soft tissue injuries
…and more
How Much Compensation Is Available For A Car Accident Case in Chicago?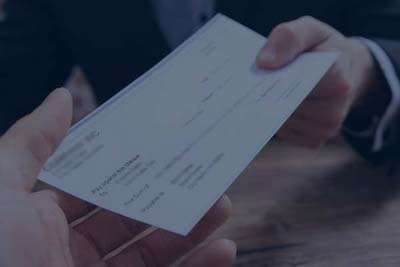 Victims who have been injured due to another driver's negligence often ask how much compensation they will be awarded for their car accident claim. When it comes to Chicago car accident lawsuits, there is no standard amount awarded for these cases. Rather, the total compensation awarded to a victim will depend on the specific factors related to their auto accident case. At Seidman, Margulis & Fairman, LLP, our car accident lawyers regularly help clients recover the following types of conversation for their car accident claims:
Coverage of all medical expenses caused by the accident
Recovery of lost wages if they are unable to work
Pain and suffering and loss of enjoyment of life damages
Property damage expenses
Possible punitive damages for accidents involving gross negligence or intentional actions
What is the Statute of Limitations After a Car Accident in Chicago?
Each state is responsible for setting time limits, called statutes of limitation, on civil claims. For car accidents in Illinois, there is a two-year statute of limitations in place on these claims. This means that victims have two years from the date an auto accident occurs to file a claim against the alleged negligent party. Failing to do so within this time frame will likely result in a case being dismissed and the victim left unable to recover compensation.
Is Illinois a No-fault State?
There are a handful of states that are considered "no-fault" accident states. In these states, drivers turn to their own insurance carriers for coverage of their expenses regardless of which party was at fault. However, Illinois is not a no-fault state. Illinois is a "tort" state, meaning that the at-fault driver's insurance will be responsible for covering the victim's injury and property damage expenses.
How Does it Affect my Claim if the Other Driver was Uninsured?
The last thing that anyone wants to happen is a car accident, particularly one that is caused by an uninsured motorist. In many states, drivers are not required to purchase uninsured motorist coverage as a part of their auto insurance policy. However, in Illinois, drivers must purchase uninsured motorist coverage. Drivers in Chicago are required to carry the following minimum coverage amounts to remain legal on the roadway:
Bodily injury liability coverage: $20,000 per person and $40,000 per accident
Property damage liability coverage: $15,000
Uninsured motorist bodily injury coverage: $20,000 per person and $40,000 per accident
Please note that the uninsured motorist coverage that is required only covers bodily injuries that are caused in the crash, not property damage expenses. If a driver does not purchase additional uninsured motorist property damage coverage, then they will not receive any compensation for the property damage they incur. It is always a smart plan to purchase this additional coverage. It is not very expensive, and it will certainly help in the event a car accident with an uninsured motorist occurs.
What Is The Time Limit For A Car Accident Case?
Each state is responsible for setting time limits on how long victims have to file lawsuits to recover compensation after a car accident caused by another party. These time limits are called the statute of limitations. In Illinois, the statute of limitations for a car accident is two years from the date the incident occurred. If a car accident victim fails to file a claim within this two-year timeframe, they will lose the ability to recover compensation for their losses. Car accident lawsuits against a city or county government only have a one-year statute of limitations. For lawsuits against the state of Illinois, there is a two-year statute of limitations, but a formal claim must be filed within one year in order to sue.
How Much Compensation Is Available For A Chicago Vehicle Accident?
It is important that victims who have been injured due to another person's negligence are able to recover compensation for their losses. There is no set amount of compensation awarded in a car accident case. The total amount of compensation a victim receives will depend on various factors related specifically to their claim, including injury severity, whether there is any comparative negligence involved, the amount of pain and suffering, and more. At Seidman, Margulis & Fairman, LLP, our team regularly helps victims recover the following types of compensation:
Coverage of all accident-related medical bills
Lost wages and benefits if a victim cannot work
Recovery of property damage expenses
Pain and suffering damages
Possible punitive damages in cases of gross negligence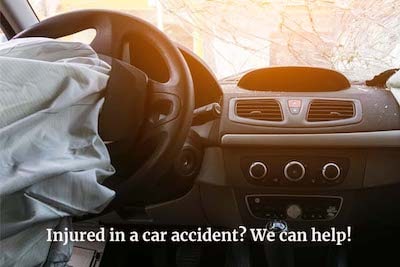 Should I Make a Statement to the Insurance Company?
One of the most common questions the car accident attorneys at Seidman, Margulis & Fairman, LLP get asked is – What should I say to the insurance company?
This is important. We want you to know that the insurance carriers are "for-profit" entities. They do not work for you, and they will do what they can to limit the amount of money they pay out in a settlement. This includes your own car insurance company.
When Should I Contact The Insurance Company?
In general, you need to inform your insurer about the car accident as soon as possible after the incident occurs. When you make your initial claim, you do not need to go into detail with your insurer. All they need to know to begin with is that an accident occurred, where it happened, the name and insurance information of other drivers involved, and whether you sustained any injuries. In the event you are in a car accident caused by another driver, you will get a phone call from their insurance carrier's claims adjuster. Regardless of how friendly this person seems, please understand that their goal is to use anything you say against you to limit your final settlement amount. You absolutely should not give a recorded statement, even if the claims adjuster insists. You also should not agree to sign a consent form allowing the at-fault driver's insurance carrier to access your medical records.
Call Your Chicago Car Accident Lawyer As Soon As Possible
You should inform the insurance carrier that they should speak to your Chicago car accident attorney if they have any questions about the accident or your injuries. Insurance claims adjusters are trained to get you to say things that could limit your payout. This could include admitting complete or partial fault or admitting that your injuries are not as bad as they seem. Do not fall for these tactics.
How Long Does an Insurance Company Have to Settle a Car Accident Claim?
Under state law, insurance carriers in Illinois have 15 business days to provide a claimant with the necessary forms to file their claim (these days begin once the forms are requested). After the forms are completed by the claimant, the insurance carrier has 60 days to conduct their investigation into the incident and provide an explanation of approval or denial of the claim. This timeline only applies to the insurance case involved, not to any civil legal actions you decide to take against the insurance carrier or at-fault party.
Illinois Negligence Laws and Car Accidents
In a car accident case in Illinois, the at-fault party's insurance carrier will be responsible for covering the costs of the incident. Determining negligence in these cases is very important, but it can be complicated. A Chicago car accident lawyer will work diligently to uncover as much evidence as possible to prove negligence. This includes photo and video surveillance, statements from eyewitnesses, accident reports, and more.
What If I Am Partially At-Fault?
These cases can be further complicated if more than one party is at fault. Despite what many people believe, it is possible for a person to recover compensation for car accident property damage and injury expenses even if they are partially at fault for the incident. Illinois operates under a "modified comparative negligence" system. This means that a car accident victim can recover compensation for the incident if they are not more than 50% responsible. However, the total amount of damages awarded in the case will be reduced based on their percentage of fault assigned. For example, if a car accident victim is awarded $100,000 in total damages by a jury, but the jury also determines that the person is 30% at fault for the crash, then the victim will only receive $70,000 in total damages.
Any person who is found to be 50% or more at fault for an incident will not be able to recover any compensation for the crash.
Due to the modified comparative negligence system, it is vital to have a skilled car accident lawyer in Chicago by your side. At Seidman, Margulis & Fairman, LLP, we will thoroughly investigate your case to prove the other party's liability and obtain maximum compensation on your behalf.
What Are The Common Causes Of Chicago Motor Vehicle Accidents?
There are numerous causes of motor vehicle accidents in and around the Chicago area. At Seidman, Margulis & Fairman, LLP, we regularly help clients who have been injured due to the following behaviors of other drivers:
Failure to follow traffic laws
Excessive speeding
Teen driving accidents
Drugged driving
Running a red light
Negligent driving
Reckless driving
However, it is not just other drivers' behavior that causes car accidents. In many cases, governmental entities (state, county, city) may be responsible the causing a motor vehicle, pedestrian, or bicycle accident. This could include:
Failure to properly inspect and maintain roadways, bike paths, or crosswalks
Improperly maintained street signs or traffic lights
Poorly maintained roadways or obstacles/debris in the roadway
Benefits of Hiring a Car Accident Lawyer in Chicago
Many people wonder whether or not they should try to handle their car accident claim by themselves. While this may be appropriate for very minor crashes that do not result in an injury, a skilled and local Chicago car accident attorney may be necessary for more serious crashes.
Our Chicago Car Accident Lawyers Fight To Get You Maximum Compensation
In most cases, a person who sustains a serious car accident injury in Chicago will not have the resources or experience necessary to secure maximum compensation for their claim. If you have been injured and are at the scene of an accident, go to the emergency room or seek medical care as soon as possible.
At Seidman, Margulis & Fairman, LLP, our auto accident lawyers have the resources necessary to conduct a complete investigation into all of the cases we take. This includes:
Recover all evidence related to the crash
Speaking with eyewitnesses
Gather important documents like the police report
Hiring expert witnesses
Ensuring the client is evaluated by a trusted medical professional
Working with financial experts to properly calculate their client's expenses
Handling all negotiations for a case
Preparing for a trial if necessary
All of this can be incredibly costly, but an experienced Chicago car accident lawyer will have the ability to ensure all of this is completed. Your lawyer will handle every aspect of your case so you do not have to. At Seidman, Margulis & Fairman, LLP, our attorneys recognize that your focus needs to be on making a full recovery, not on fighting against aggressive insurance carriers or at-fault parties.
What Does a Chicago Car Accident Lawyer Cost?
While it may seem like you cannot afford a skilled Chicago car accident lawyer, that is not the case. At Seidman, Margulis & Fairman, LLP, we understand that accident victims are often placed into precarious financial situations. That is why we take these cases on a contingency fee basis. That means that we charge no upfront or out-of-pocket costs for a case. Our clients only pay legal fees after we secure the compensation they deserve through a favorable settlement or jury verdict.
If you have lost a loved one in a car crash, you may be eligible to see compensation for wrongful death damages. Contact our Chicago wrongful death attorneys today to learn more.
Our Car Accident Case Results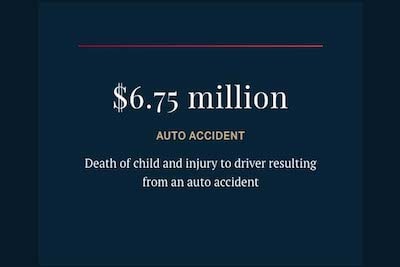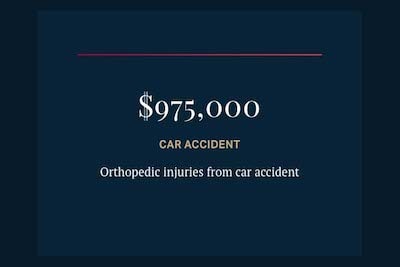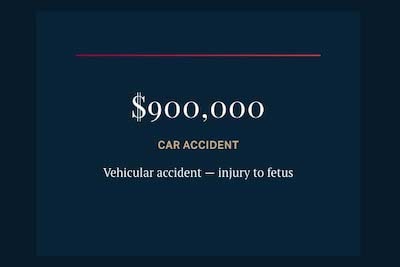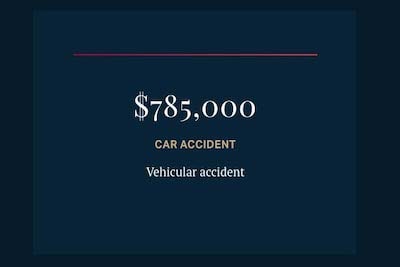 For additional information: Case results
Contact Our Chicago Car Accident Lawyers Today
When you need a Chicago car accident attorney, you can contact us for a free consultation of your case by clicking here or calling (312) 781-1977.
Client Testimonial: 5/5

★ ★ ★ ★ ★
"This is the best law firm that I have came across. The lawyers are so awesome and its one that i have been working with for the past year. His name is Daniel Seidman. He gets the job done and responds quickly to your needs. I will recommend this firm to anyone in the world. Thanks, Dan for all that you have done – it's been a great year and a pleasure working with you!!! -Nena" -P.B. More Client Testimonials
Additional Car Accident Resources: