Oak Park Bike Accident
Oak Park Bicycle Accident Attorney
Bicycle accidents are often caused by the careless or negligent actions of drivers, and these incidents can lead to severe injuries for the bicyclist. At Seidman, Margulis & Fairman, LLP, we are here to help if you need an Oak Park bike accident attorney by your side. We have the resources necessary to investigate these incidents and help clients recover total compensation for their medical bills, lost wages, and pain and suffering losses.
Why Hire Seidman, Margulis & Fairman, LLP for a Bike Accident Claim?
At Seidman, Margulis & Fairman, LLP, our team provides an unwavering commitment to every client, and we will not hesitate to take a claimed trial if necessary.
Every client will have direct access to their attorney so they can ask any questions or raise concerns while their case is ongoing.
We handle Oak Park bike accident claims on a contingency fee basis, which means our clients will not pay a dime until after we recover the compensation they need.
How Will an Attorney Help Your Claim?
Bicycle accidents that occur in Oak Park often result in severe injuries, but it is not uncommon for bicycle crash victims to struggle when it comes to recovering compensation. When a bike crash victim turns to a skilled lawyer to help with their case, they will gain an advocate who can handle every aspect of their claim. This will include investigating the incident, handling all negotiations with aggressive insurance carriers, and working to recover maximum compensation.
As an injured bicyclist, you need to focus on recovering from your injuries. The job of your attorney is to handle the claim on your behalf so you can recover and get back to living your life.
Common Causes of Bicycle Accidents in Oak Park
Data available from the Illinois Department of Transportation indicates that approximately 95% of all bicycle crashes in the city during the latest reporting year resulted in some type of injury for the bicyclist. Unfortunately, these incidents often occur due to the careless or negligent actions of other drivers on the roadway. This includes, but is not limited to, drivers:
Failing to yield appropriately to the bicyclist
Operating too fast for conditions
Operating while impaired by alcohol or drugs
Operating while distracted by a phone or another device
Following a bicyclist too closely
Passing a bicyclist too closely
Opening a door into a bicyclist's path
Bicyclists are incredibly vulnerable roadway users, and it is not uncommon for them to sustain severe injuries even after a seemingly minor car accident. Some of the most common injuries that bicyclists sustain include broken and dislocated bones, road rash, lacerations or puncture wounds, traumatic brain injuries, spinal cord trauma, and more.
Contact an Oak Park Bicycle Accident Attorney Immediately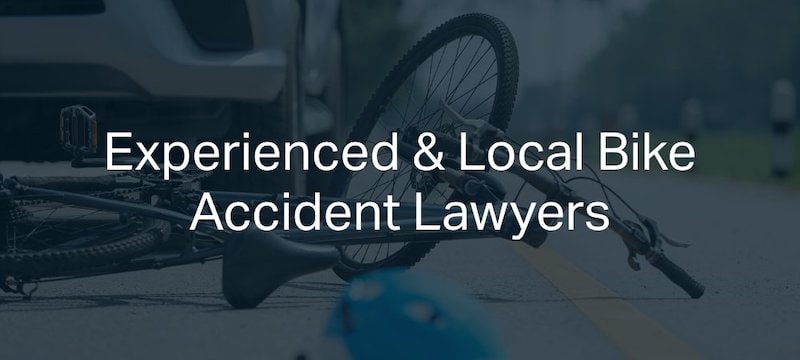 If you or somebody you love has sustained a bike accident injury in the Oak Park area, reach out to the team at Seidman, Margulis & Fairman, LLP for help today. Our Oak Park personal injury attorneys pledge to fully investigate every aspect of your claim, and we have the resources necessary to take your case all the way to trial if necessary. Our goal was to make sure that you recover total compensation for your losses. When you need an Oak Park bike accident attorney, you can contact us for a free consultation of your case by clicking here or calling (312) 781-1977.