How Does Auto Insurance Work?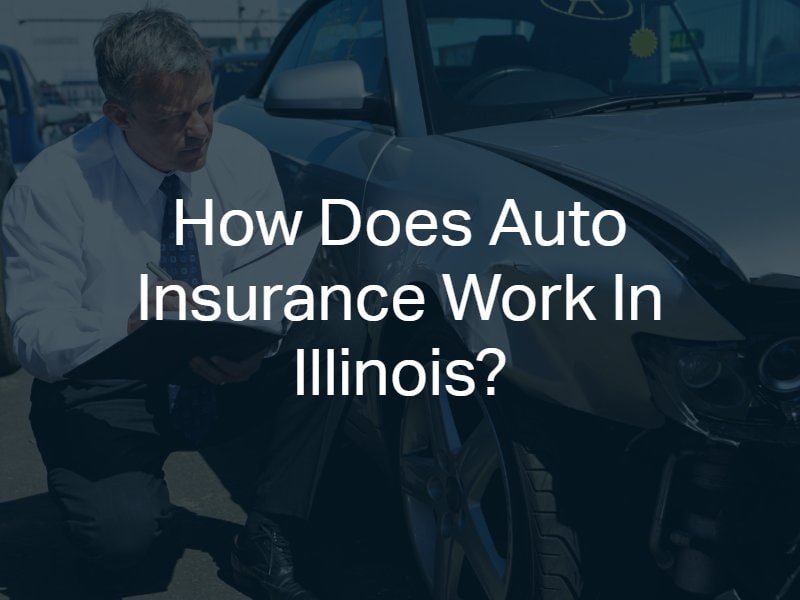 The value of your personal injury case depends on many factors — the extent of injury, assignment of fault, and available insurance coverage. It is important to hire a personal injury attorney in Chicago who understands these issues and how to maximize your compensation.
The attorneys of Seidman Margulis & Fairman, LLP, are well-versed in Illinois insurance law and other relevant legal considerations. We have consistently obtained favorable recoveries for victims of motor vehicle accidents in the Chicago area and beyond. If you have been involved in an accident, call our Chicago car accident lawyers today for a free consultation.
How does auto insurance work? Let us explain the process and deal with the insurance companies for you. Call (312) 781-1977.
Liability Insurance
The state of Illinois requires every driver to carry minimum liability insurance of at least:
$25,000 for bodily injury or death of another person in an accident
$50,000 total per accident for injury or death of more than one person
$20,000 for damage to property of another person
If another driver caused your accident, the claim is brought against that person's liability insurance. Hopefully, the driver carries more than the minimum 25/50/20 policy, which doesn't go far if the injuries are serious or if several family members were injured.
Uninsured/Underinsured Motorist Insurance
Illinois requires every driver to carry additional protection against uninsured or underinsured drivers. The minimum coverage is:
$20,000 per person (bodily injury only)
$40,000 total (if there are multiple victims)
If the other driver has no insurance, or in a hit-and-run situation, the claim is brought under your own uninsured motorist (UM) policy.
If the other driver has insurance but your losses exceed their policy limits, your own underinsured motorist (UIM) policy pays the difference.
Comparative Negligence
Illinois law recognizes comparative negligence, in which both drivers were partly to blame. You are eligible for compensation as long as you were no more than 50 percent at fault. Your compensation can also be reduced proportionately. If the other driver was 75 percent at fault and you were determined to be 25 percent at fault, the insurance company may lawfully withhold up to 25 percent of your total damages.
Standing Up For Accident Victims Since 1981
Trial lawyer Steve Seidman and his legal team have extensive experience in auto insurance litigation. We often use professional investigators and accident reconstruction experts to establish the other driver's negligence or to challenge defense arguments of our client's comparative negligence. We regularly litigate first-party insurance claims (uninsured/underinsured motorist coverage). We also assist our personal injury clients with their property damage claims at no additional cost.
The insurance companies will use many tactics to delay, deny, or diminish your rightful compensation. At Seidman Margulis & Fairman, LLP, we know that this is not a game to you, and that you need every dollar of damages to recover from the physical, financial and emotional toll of an accident.
Call us today at (312) 781-1977 to arrange a free consultation. We can also come to your home or hospital if you cannot travel to our downtown Chicago law office. We take no attorney fees unless we recover compensation for you through a settlement or verdict.