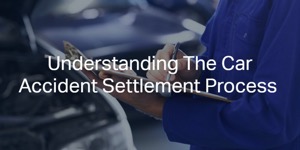 If you or somebody you love gets injured in a car accident caused by the negligent actions of somebody else, there are various ways to recover compensation. Typically, this will happen through the insurance claims process. However, it may be necessary to file a personal injury lawsuit to recover full compensation. Here, we want to discuss what you can expect if you have to file a car accident lawsuit in Illinois.
What Are The Three Phases of Litigation?
In most personal injury claims, the first step is not going to immediately be a lawsuit. Instead, you can count on the following three phases for most car accident cases.
1. Pre-litigation
At this point in the process, both parties are conducting an initial evaluation. You may be meeting with your attorney about the details of the accident and determining whether or not there is a valid personal injury claim. During this process, you and your attorney will gather all documentation related to the crash and all expenses you have incurred.
During the pre-litigation phase, the crash will be investigated to determine and prove fault. This may require assistance from experts hired by your attorney.
Finally, this phase will involve negotiating with insurance carriers to reach a fair settlement.
2. Litigation
If the insurance carrier refuses to offer a fair settlement, this is when you will formally file a lawsuit against the alleged negligent parties. During this phase, the discovery process will take place in which both parties will share documents, evidence, and other information with each other. Both attorneys will have a chance to take depositions of witnesses and ask questions of the other side.
During this phase, mediation and settlement negotiations will still take place. In most cases, a car accident lawsuit will be settled before it reaches trial.
3. Trial and appeal
If the car accident lawsuit is not resolved in the first two phases, it will be necessary to take the case to trial. Evidence in the case will be heard by a jury who will then issue a verdict and determine total damages awarded, or not awarded, to the victim in the case.
If either side believes that a serious error was made in their case, they can file an appeal to a higher court.
What is the Average Car Accident Settlement in Illinois?
Because no two car accident cases are alike, it is difficult to pinpoint an average car accident settlement payout. So much depends on various circumstances related to each particular case. However, the following types of damages can be awarded in these cases:
Coverage of all medical bills related to the crash
Lost income if a victim is unable to work
General household out-of-pocket expenses
Pain and suffering damages
Loss of personal enjoyment damages
How Long do I Have to File a Car Accident Lawsuit in Illinois?
The statute of limitations, or time limit, that victims in these cases have to file a lawsuit against an alleged negligent party is two years from the date of the accident occurs. Failing to file a car accident claim within this two-year window will result in a victim being unable to recover any compensation for their losses.
Do I Need to Report a Car Accident in Illinois?
When we turn to section 5/11-401 of the Illinois Vehicle Code, we can see that a car accident must be reported if the incident results in the injury or death to any person involved in the crash. A failure to report under these circumstances will result in a felony charge. Additionally, a car accident must be reported if property damage exceeds $1,500. Failure to report under this circumstance will result in a person losing their driver's license.