Distracted Driving Accident
Chicago Distracted Driving Accident Lawyer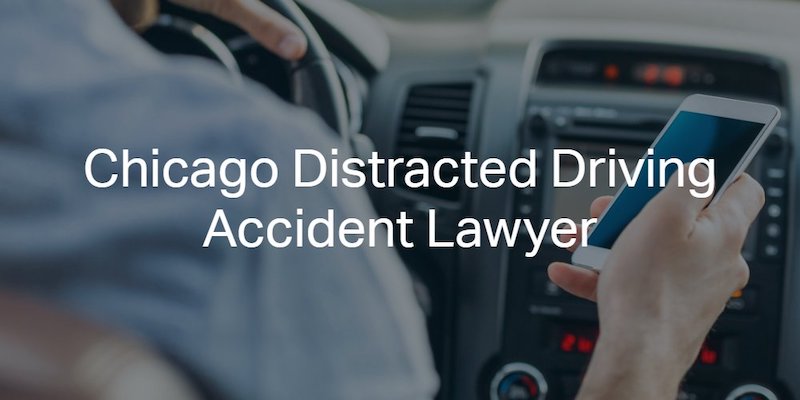 There is no denying that distracted driving is dangerous driving. This type of driving behavior occurs in many ways, and these incidents have increased due to the use of technology in our lives. If you or a loved one have been injured due to the actions of a distracted driver, Seidman, Margulis & Fairman, LLP is here to help. Our Chicago distracted driving accident attorneys will thoroughly investigate your case and work to secure any conversation you may be entitled to.
Choose Our Chicago Distracted Driving Accident Lawyers Today
When you have been injured due to a distracted driver, you need help from an attorney with vast experience handling these cases. Turn to the Chicago personal injury attorneys at Seidman, Margulis & Fairman, LLP for help.
We are committed to providing direct, honest communication with our clients. We offer personalized attention — you only deal with your attorneys, not paralegals or junior assistants.
We have a reputation for success, securing hundreds of millions of dollars in total settlements and verdicts for our clients.
We take distracted driving cases on a contingency fee basis. This means that our clients pay nothing until we secure the compensation they deserve.
Why Do You Need An Attorney After a Distracted Driving Accident in Chicago?
If you have been injured by a distracted driver, then you should secure an attorney to help prove liability. These cases can become difficult, and a Chicago distracted driving accident lawyer will have the resources to obtain all evidence related to the case. For a distracted driving accident, this could include video surveillance of the incident, eyewitness statements, phone records, and more.
An attorney will also handle all communications with other parties, including aggressive insurance carriers, in order to secure the compensation that is fair for the accident victim.
Top Distractions While Driving
Even though distracted driving can occur anytime a person's attention is focused on something other than driving, there are some common causes of distracted driving crashes in Illinois and throughout the US:
Talking, texting, browsing. As technology becomes more and more a part of our lives, distractions are also increasing. This can include talking on a cell phone, sending or receiving a text message, or browsing social media or the Internet.
Using a GPS. We rely on GPS devices, whether on our phones or built into our vehicles, to get us from place to place. However, continually adjusting or checking the GPS could result in distracted driving crashes.
Adjusting the music. Most of us like to listen to music when we are in our vehicles. However, as we are searching for just the right song, this could take our eyes and attention off the roadway.
Applying makeup. Applying makeup in a vehicle has always been a dangerous proposition. When a driver is busy looking at the mirror instead of the roadway, and when they have their hands on their face and not the steering wheel, this can lead to dangerous accidents.
Talking to passengers. Other people in a vehicle can be distracting. If you are talking to other passengers, this can be just as dangerous as talking on a cell phone.
Eating or drinking. Grabbing a quick bite to eat or a coffee from Starbucks can be more dangerous than most people realize. When a person is eating or drinking while also driving, they are much less likely to have their full attention on the roadway.
Dealing with children or pets. When a person has children or pets in the car, this can create distractions ranging from yelling or barking to reaching around in the back seat to deal with a myriad of issues.
Zoning out. General zoning out is a problem. Our lives are busy, and it is not uncommon to be thinking about anything other than driving when we get behind the wheel. However, this general lack of attention can lead to serious accidents.
Distracted Driving Can Occur In Many Ways
The Illinois Department of Transportation shows us that there were 162,527 total traffic accidents in Cook County during the latest reporting year of data available. Out of these incidents, there were 248 fatalities and more than 31,000 injuries.
A major cause of car accidents in Chicago and the surrounding areas is distracted driving. According to the US Centers for Disease Control and Prevention (CDC), there are three main types of distracted driving:
Visual, which includes taking your eyes off the road
Manual, which means taking your hands off the wheel
Cognitive, which means taking your mind off of driving
Anytime a driver stops focusing on the roadway, even for just a few seconds, there is a much higher risk of an accident occurring. Some of the most common distractions for drivers in Chicago include cell phones. It is not uncommon for accidents to be caused because a driver was texting, browsing the Internet, taking selfies, or exploring social media.
Other common distractions behind the wheel include eating or drinking while driving, talking to other people in the vehicle, reaching for items in the vehicle, and more.
What Type Of Compensation Is Available?
There are various types of compensation that victims of distracted driving crashes may be awarded through a settlement or verdict. At Seidman, Margulis & Fairman, LLP, our qualified and experienced team of trial attorneys regularly helps clients recover the following:
Coverage of all medical bills related to the crash
Lost income if the victim cannot work while recovering
Mental anguish damages
Loss of enjoyment of life damages
Property damage expenses
Possible punitive damages
How to Prove a Driver Was Distracted After an Accident in Chicago
Distracted driving is not a new phenomenon, but the reality is that distracted driving behaviors are becoming more and more common on the roadways. If you or somebody you care about had been injured in a car accident caused by the distracting driving behaviors of another driver on the roadway, You may need to seek legal assistance. Unfortunately, proving that the other driver was distracted can be difficult, and this may take an extensive investigation.
Evidence Collection Begins at the Car Accident Scene
The best time to begin gathering evidence that you were struck by a distracted driver is at the car accident scene. If you are ever involved in a car accident, and you believe the other driver was distracted, take note of whether or not the driver has a cell phone in their hands or on the seat or floorboard. While this evidence alone may not be enough to determine distracted driving, it is a good starting point.
However, phones are not the only type of distractions that drivers face on the roadway. Look to see if the other driver has bags of food or makeup strewn around after the crash. If you do see any evidence of distracted driving, try to take photos or videos that will document this evidence.
Using Cell Phone Records
If an alleged negligent driver was talking on the phone or sending a text message at the time of the crash, it may be possible to obtain their phone records through a subpoena that will show the exact time and date of these activities. The goal will be to show that their talking or texting on the phone correlated to the exact same time as the crash. This is where an attorney may be necessary. Gathering this evidence can be difficult, but an attorney will understand the legal processes necessary.
Social Media Evidence
Social media is a constant distraction for drivers. This includes Facebook, Twitter, Instagram, Tik Tok, and more. It may be possible for you or your attorney to gain access to an alleged negligent driver's social media pages to show that they were making posts at the time of the crash.
Eyewitness Testimony
It may be the case that somebody else was able to witness the other driver's distraction at the time of the crash. The other witnesses could include your passengers, the other driver's passengers, pedestrians in the vicinity of the crash, drivers or passengers in other vehicles, and more.
Vehicle Data
Many vehicles have sophisticated computer equipment on board that monitors and records the driver's activities. This even includes equipment that connects to a driver's cell phone or other devices. The equipment inside of a vehicle may show how fast a driver was operating at the time of the crash or even whether or not the driver was adjusting their radio or other controls at the time of the incident.
Police Report
Law enforcement officials often include notes about suspected distracted driving in their official police reports related to the incident. The police report is almost always going to be requested by the insurance carriers involved in a crash, so this is a good place to again a distracted driving investigation.
Distracted Driving Laws in Illinois
When it comes to laws related to distracted driving, most states and municipalities across the US have focused on cell phone and electronic device usage. Illinois has a law that prohibits the use of any handheld cell phones, texting, or use drive other electronic communications while operating a motor vehicle.
Any person aged 18 and older is allowed to use a hands-free or Bluetooth device while they are operating their vehicle.
Any person under the age of 18 is not allowed to use a hands-free or Bluetooth device.
The only time that Illinois drivers are allowed to use a cell phone under the law is:
When reporting an emergency situation
While parked on the shoulder of the roadway
When stopped due to the normal flow of traffic being obstructed and when the vehicle is in neutral or park
Additionally, all drivers are prohibited from using any type of device, including hands-free devices, when driving through school zones or construction zones. It is illegal to use a cell phone or other device to take photographs or videos when driving within 500 feet of an emergency scene.
What Can You Do If You Are Injured By A Distracted Driver?
If you have been involved in a vehicle accident and you suspect the incident was caused by a distracted driver, there are various steps that you can take to help ensure that you recover the compensation you are entitled to:
Seek medical care. You need to make sure that you seek medical care as soon as possible. Even if you do not feel injured right away, please understand that the signs and symptoms of many accident injuries do not appear until hours or days after a crash occurs. You need to let a doctor evaluate you and have some way to link your injuries to the vehicle accident.
Call the police. The police need to come to the accident scene so they can conduct an initial investigation and possibly assign fault. If the other driver admits to operating while distracted, this will likely be noted in the police report, though this admission may not happen. However, you do need the accident report in order to successfully file the claim with the insurance carriers. Most injury and property damage collisions in Illinois gave to be reported to the police.
Gather evidence. You can gather evidence at the scene of the incident. First, if there were any eyewitnesses, get their names and contact information as soon as possible because they can provide testimony to the insurance carriers. You can use your cell phone to take photographs of anything at the scene, including vehicle damage, debris, traffic and weather conditions, and more. Make a note of any video cameras on nearby homes or businesses because they may have captured footage of the distracted driver.
Contact an attorney. A skilled distracted driving accident lawyer in Chicago will be able to take additional steps needed to gather evidence in order to prove liability. They will handle every aspect of the claim on your behalf, including negotiations with insurance companies.
Keep records. In the days and weeks that follow the crash, you need to keep meticulous records of everything related to the incident. This includes keeping track of any property damage estimates or bills, all medical records and medical bills, your household out-of-pocket expenses, and more.
Time Limit For Filing A Distracted Driving Accident Claim In Chicago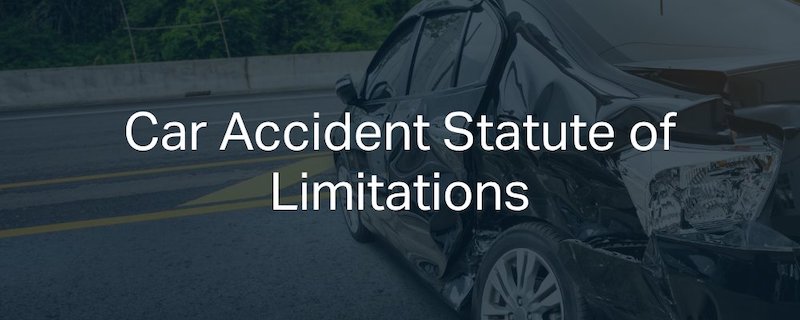 It is critical for victims of distracted driving accidents to understand that they have a limited amount of time to file these cases in court. The Illinois personal injury statute of limitations is two years from the date an injury occurs. This means that a distracted driving crash victim has to file their case against the alleged negligent driver within two years from the date the accident occurs. Failing to do so will likely result in the case being dismissed and the victim being unable to recover the compensation they need.
However, it is important to realize that the insurance carriers involved in these cases typically have much shorter timeframes in place. Most insurance carriers implement deadlines of a day or two after the accident occurs for reporting the incident. Failing to report a car accident to an insurance carrier promptly could result in the claim being delayed or even denied altogether.
What About Partial Fault For A Distracted Driving Crash?
If you have been involved in a vehicle accident caused by someone else, you should be entitled to compensation for your losses. However, if you are partially at fault for causing a vehicle accident, this can complicate the car accident claim. In Illinois, this state operates under what is called a "modified comparative negligence" system. This means that individuals can still recover compensation if they are less than 50% at fault for causing their own injuries or damages.
Any individual 50% or more responsible for causing their own injuries will be unable to recover compensation for their losses.
If an individual is less than 50% responsible, the total amount of compensation they receive will be reduced based on their percentage of fault.
For example, Samantha comes to a four-way stop sign but decides to only slow down and then cruise through. In this scenario, let us suppose that Bobby is coming from the other direction but is busy looking at his cell phone screen and fails to stop at his stop sign.
What happens if Bobby's vehicle slams into the side of Samantha's vehicle?
In this scenario, let us assume that a witness comes forward and says that they saw Bobby disregard the stop sign because he was looking at a cell phone. However, traffic cam footage also saw Samantha go through the stop sign after only slowing down. Let us assume that a jury decides that Bobby is 60% at fault and that Samantha is 40% at fault for the incident. If Samantha sustained $10,000 worth of damages, she would receive only $6,000 in total compensation to account for her percentage of the fault.
Contact Our Chicago Distracted Driving Accident Attorneys Today
The total amount of compensation awarded will vary depending on the specific factors related to each particular client's case. When you need a Chicago distracted driving accident attorney, you can contact us for a free consultation of your case by clicking here or calling (312) 781-1977.