Tire Defect Accident
Chicago Tire Defect Accident Attorney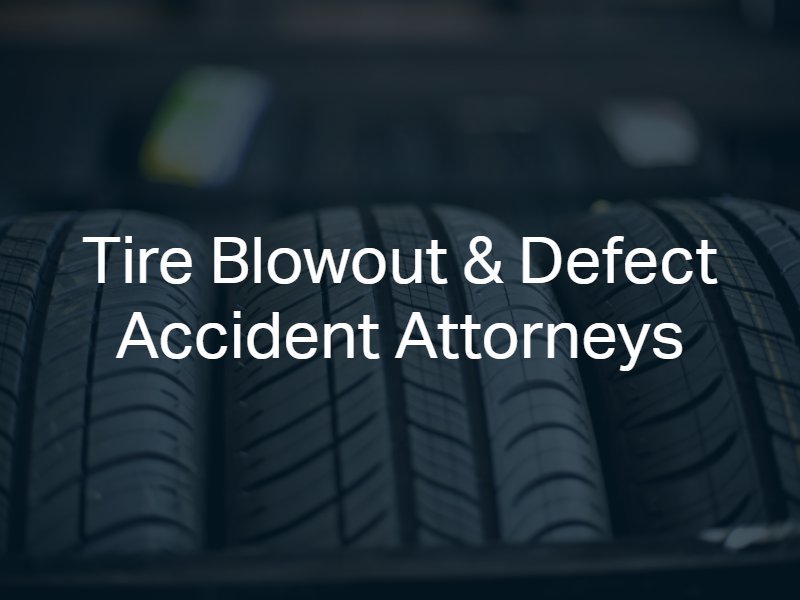 While it is easy to think of your tires as just another part of your car, a defective tire can be a life and death matter. Defective tires result in blowouts and serious accidents capable of causing catastrophic injuries and deaths to drivers, passengers, and innocent pedestrians. If you or a loved one has been hurt as a result of defective tires, a skilled tire defect lawyer can help you hold negligent manufacturers and retailers accountable.
At Seidman, Margulis & Fairman, LLP in Chicago, Illinois, we represent the victims of auto accidents caused by defective tires. Our founding attorney, Steven J. Seidman, has nearly 40 years of experience in personal injury and wrongful death litigation and has achieved significant verdicts and settlements.
Seeking Justice For The Victims Of Tire Defects And Blowouts
When a defective tire causes tread separation or a blowout, it results in a loss of control for the driver, leaving the driver and passengers at risk for a serious accident. As you face the burden of medical bills, lost wages, and other damages, you can count on our firm to thoroughly investigate your accident and aggressively pursue the full compensation you deserve.
We will follow the chain of events all the way back to where the tire defect began in order to hold the negligent party accountable for the damage the defective tire caused for you and your family.
Contact A Chicago Tire Defect Accident Lawyer
To discuss your case with a Chicago tire defect accident lawyer from our firm, contact us today. We offer a free consultation, including evenings and weekends by appointment. If your physical condition prevents you from traveling to our Chicago office, we can come to your hospital or home. Contact us today to discuss your case with an experienced personal injury attorney.