Rear-End Collision
Chicago Rear-End Collision Attorneys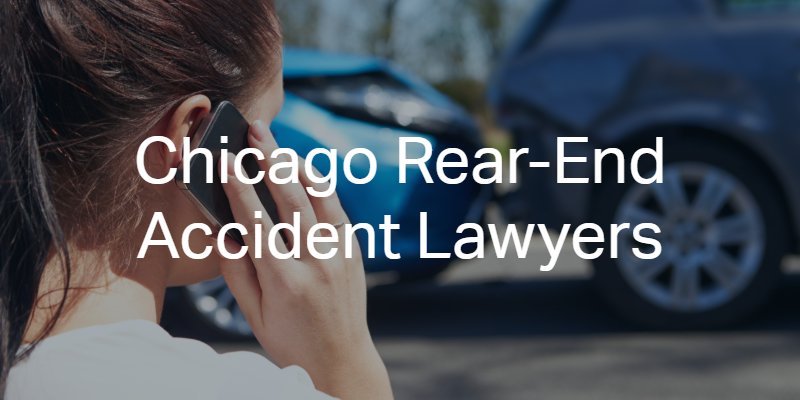 No car accident will take you by surprise more than a rear-end collision. Whether you were on a major highway or a small side street, it is important to make sure you document your injuries and the conditions that led to your accident. An experienced Chicago rear-end collision lawyer can make sure you do everything possible to protect your rights.
At the Seidman Margulis & Fairman, LLP, we protect the rights of rear-end accident victims. With almost 40 years of experience helping victims get the medical care they need and the financial compensation they deserve, our Chicago car accident lawyers know how the recovery process works and we will make sure you explore your full extent of options.
Do Not Miss Any Recovery Options After Your Rear-End Collision
In most rear-end accidents, it is easy to tell who is at fault, but that does not mean you can take these cases lightly. In order to get fair compensation, you have to do more than just prove liability. An attorney who has handled the intricacies of these cases before can help you navigate any unexpected challenges, from insurance disputes to tricky medical evidence.
With any car accident claim, you have to demonstrate the nature and the extent of the injury. Many rear-end collisions result in serious back injuries, which can be difficult to prove in two ways. First, you have to show that the back injury exists, and you can have serious back pain without clear symptoms. Second, you have to show that your injury was caused by your accident. We know how to prepare your claim for the courts.
Compensation Available After a Rear-End Accident
In the aftermath of a rear-end accident in Chicago, there are various types of compensation those involved may be entitled to. Any person injured due to the careless or negligent actions of another driver should be entitled to both economic and non-economic compensation. This can include, but is not limited to, the following:
Complete coverage of all medical bills
Lost income if a victim cannot work
General household out-of-pocket expenses
Property damage expenses
Loss of enjoyment of life damages
Pain and suffering damages
What is the Average Settlement for a Rear-End Accident?
There is no set amount of money available to victims of rear-end accidents in Chicago. In fact, determining an average is also challenging because there are various factors that need to be considered. An average can be skewed by extremely high settlement amounts and extremely low settlement amounts. The reality is that most rear-end accident victims in Illinois secure enough compensation to cover their expenses, especially if they work with an attorney to help them get through every aspect of their case.
The total compensation available in these situations varies depending on several factors related to each particular case. Some of the main contributing factors to overall compensation amounts include the severity of the injuries, the length of the victim's recovery time, whether or not the injury victim shared any fault for the incident, and their level of pain and suffering.
How Could There be Shared Fault in a Rear-End Accident?
Most people simply assume that a driver who rear-ends another vehicle will automatically be the person at fault for the incident. However, these crashes are not always so cut and dry. Yes, in the majority of these cases, the rear driver will be the one at fault, but there are various scenarios where the other driver may also share some of the blame. For example, if the front vehicle has faulty brake or tail lights, this could certainly contribute to a rear-end accident. Additionally, if the front driver is operating recklessly or while impaired or distracted, their actions could also contribute to an accident.
Illinois operates under a "modified comparative negligence system." This means but even a driver partially at fault for a crash could still recover compensation, so long as they are not 51% or more at fault for the incident. However, the total amount of compensation they receive will be reduced based on their percentage of fault.
Why Hire a Lawyer After a Rear-end Accident?
Rear-end accidents can be challenging, particularly when the fault is not entirely clear. A skilled Chicago rear-end accident attorney can use their resources to conduct a full investigation into these claims and properly determine liability. Additionally, an attorney will work with trusted medical and economic experts to fully evaluate their client and help properly determine the client's total losses. With all of this information, an attorney will handle all communications and negotiations with other parties involved, including aggressive insurance carriers, to ensure their client receives fair treatment.
Here For You Every Step Of The Way
You may think your rear-end collision is a cut and dry case, but there are always unexpected challenges and disputes. Our Chicago personal injury lawyers can help guide you through the process, minimizing your stress, and maximizing your recovery. From our Chicago offices, we represent clients across Illinois. Call (312) 781-1977 or contact us online today for a free initial consultation.