Slip and Fall
Chicago Slip and Fall Attorney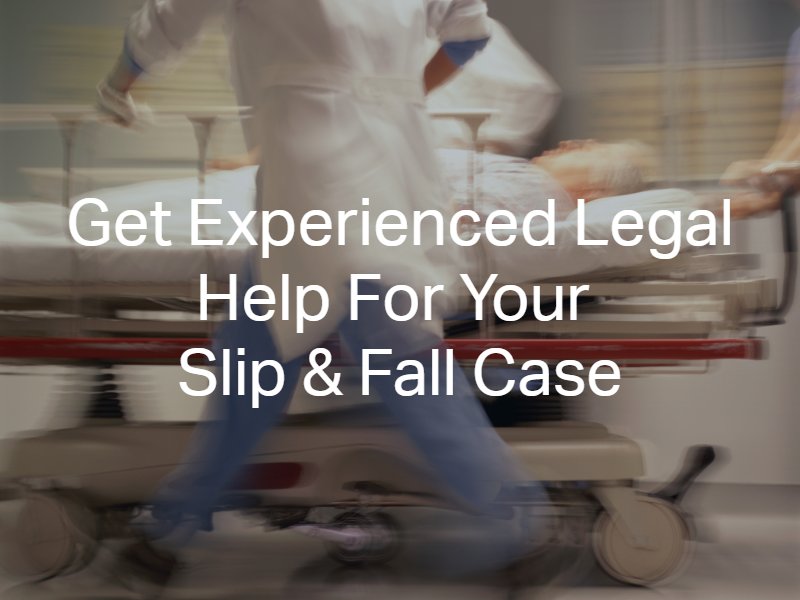 Nobody should have to worry about an injury due to a slip and fall accident when they go onto another person's property. Unfortunately, these incidents are not uncommon in the Chicago area. At Seidman, Margulis & Fairman, LLP, we are ready to step in when you need a Chicago slip and fall accident attorney. We pledge to investigate all aspects of your claim in order to secure the compensation you need.
Why Choose Our Chicago Slip and Fall Lawyers?
In the aftermath of a slip and fall incident, you need a team with experience handling premises liability cases. Seidman, Margulis & Fairman, LLP is ready to get to work.
Our complete focus on personal injury law gives us a level of specialization and unique insights into premises liability cases that other firms do not have.
We are committed to providing honest and direct communication with every client, and we guarantee that your case will be handled by an attorney, not a paralegal or junior assistant.
We take Chicago slip and fall accident cases on a contingency fee basis, which means our clients pay no legal fees until we secure a favorable settlement or verdict on their behalf.
What Will A Slip and Fall Attorney Do To Help?
Slip and fall incidents are going to require assistance from an attorney in order to prove liability. Most victims of slip and fall accidents do not have the resources or experience necessary to pursue maximum compensation. A Chicago personal injury lawyer will be responsible for:
Obtaining any evidence related to the slip and fall incident (video surveillance, eyewitness statements, internal company reports, and more).
Working with trusted medical professionals to evaluate a client's injuries and properly calculate total expenses.
Negotiating with all parties involved in order to secure the compensation the client deserves.
Slip And Fall Incidents Happen In Various Ways
Slip and fall incidents that occur due to the negligence of property owners and happen in a variety of ways. At Seidman, Margulis & Fairman, LLP, we regularly help clients who have sustained slip and fall injuries due to the following:
Wet, waxed, or greasy floors
Debris such as food on the floor
Merchandise on the floor
Uneven floor surfaces
Dangerous parking lots
Environmental conditions
Ice or snow in building entrances
Bad lighting inside or outside a building
Injuries from slip and fall accidents can be severe, and our Chicago premises liability attorneys have extensive history helping clients who have sustained the following:
Traumatic brain injuries
Severe lacerations
Whiplash
Back and neck injuries
Severe sprains or strains
Broken and dislocated bones
…and more
How Much Compensation Is Available For A Slip And Fall Case?
It is important to understand that there is no set amount of money awarded to victims injured in slip and fall incidents. Instead, the amount of damages paid to a victim will be based on the various factors related to each particular case. At Seidman, Margulis & Fairman, LLP, we regularly help clients recover the following:
All medical bills related to the slip and fall incident
Recovery of lost wages if they are unable to work
Pain and suffering damages
Loss of enjoyment of life damages
Possible punitive damages in cases of gross negligence
How Do You Start A Slip And Fall Claim In Illinois?
There may be various ways for you to go about starting your slip and fall claim in Illinois. Much of this depends on where and how the injury occurred. For example, the process of reporting and starting a slip and fall claim in a grocery store slip and fall will be different depending on whether or not the victim was an employee or a patron.
For non-work-related slip and fall accident claims, any injury victim should speak to an attorney as soon as possible after the incident occurs. Slip and fall injury victims will need to file a claim with the property owner's insurance carrier, but it may also be necessary to file a personal injury lawsuit against the property owner. These claims can be complicated, but an attorney will have a thorough understanding of the laws surrounding slip and fall incidents in Illinois.
Can I Sue My Employer For A Slip And Fall?
Slip and fall accidents that happen at work are generally going to be covered through workers' compensation benefits. In Illinois, workers' compensation is considered a no-fault system. This means that the worker will be entitled to benefits regardless of which party was at fault. The system also usually prohibits the injury victim from filing a lawsuit against their employer for injuries that occur in the workplace.
There may be certain instances in which an employee can file a lawsuit against their employer for a slip and fall injury, but this will only be an option in cases of gross negligence on the part of the employer.
What If My Fall Happened At An Apartment Complex?
It may be possible to file a lawsuit against a landlord in the event a slip and fall happens at an apartment complex. In these cases, there must be negligence in order for the slip and fall claim to be successful. This means that a slip and fall victim will need to be able to prove that the property owner (the landlord) was negligent in some way.
Just because a person slips and falls on the landlord's property does not mean that the landlord was necessarily negligent. The landlord will have to have caused or failed to prevent the condition that led to the slip and fall in order for them to be held accountable. Additionally, it will need to be shown that the landlord knew or should have reasonably known that there was an unsafe condition on the premises.
How Long Will My Slip And Fall Case Take?
There is no set amount of time for how long a slip and fall case will take to complete in Illinois. These cases range in complexity, and there are various factors that can alter the timeline. Cases that involve clear liability will likely take less time to resolve than cases where liability is disputed in the slip and fall incident.
Most cases involving slip and fall injuries are resolved through settlements with insurance carriers. However, it may be necessary to file a personal injury lawsuit against the alleged negligent party in the event they refuse to offer a fair settlement to the victim. Cases in which a lawsuit must be filed are going to take longer to resolve. However, even when a lawsuit has been filed, the matter will typically be resolved before it reaches a jury trial.
For cases that do need to go to a full jury trial, the timeline could reach months or even over a year. When a case reaches this level, there will be a "discovery period" in which both sides of the case will be able to gather evidence, share evidence with the other party, and ask questions of one another in the form of depositions. While the actual trial itself may not last very long, the lead up to the trial could take some time.
What Should I Do To Protect My Rights After A Fall?
You can protect yourself in the aftermath of sustaining a slip and fall injury. There are a few steps we want you to follow in order to ensure that your claim is successful:
Seek medical care. The first thing you need to do after a slip and fall incident is to seek medical care for your injuries. This is vital, as this will ensure your well-being while also establishing a link between the incident and your injuries.
Report the accident. You need to report the slip and fall accident to the property owner or a property manager as soon as possible. Most property owners will have a system in place for documenting these incidents.
Gather evidence. If possible, gather as much evidence as you can that is related to the slip and fall. This includes taking photographs of causes of the slip and fall incident and any injuries you sustained. If there were any eyewitnesses to the slip and fall, get their names and contact information as well.
Do not talk to insurance carriers. If you are contacted by the insurance carrier of the property owner, refuse to give any recorded statements and do not go into detail about the incident. Insurance carriers are going to do what they can to get you to say anything that would justify them delaying or denying your claim.
Stay away from social media. Do not post anything about your slip and fall accident on social media. You can be sure that attorneys and/or insurance carriers will be monitoring your posts. If you post a photo of you at a party after claiming a leg injury caused by a slip and fall, this could be used as evidence to undermine your claim.
Speak to an attorney. A skilled slip and fall accident lawyer in Chicago is going to take immediate steps to preserve any evidence in your case, deal with the insurance carriers, and seek the compensation you need.
Slip & Falls On Snow And Ice In Chicago And Illinois
Residents and visitors to Illinois are no strangers to snow and ice. Chicago winters can be brutal, and slip and fall incidents on snow and ice are not uncommon. Many slip and fall victims may wonder if they are able to file lawsuits after a tumble caused by snow and ice. This might be possible if property owners fail to take reasonable steps to ensure that pedestrian pathways are safe. However, it is important to understand that a slip and fall victim will generally not be able to sue a property owner if the incident was caused by the owner's failure to remove a natural accumulation of snow and ice.
Damages may be recoverable in a snow and ice slip and fall if the injuries resulted from:
The property owner's aggravation of a natural condition (i.e. the property owner cleared and piled the snow into a pedestrian pathway).
The ice or snow that caused the slip and fall was the result of an unnatural accumulation (i.e. caused by the misplacement of a gutter or drain).
Additionally, if a property owner hired a contractor to clear snow or ice, and that contractor failed to do their job appropriately, it may be possible to file a lawsuit against the owner or the contractor.
Call Our Chicago Slip and Fall Accident Lawyers Today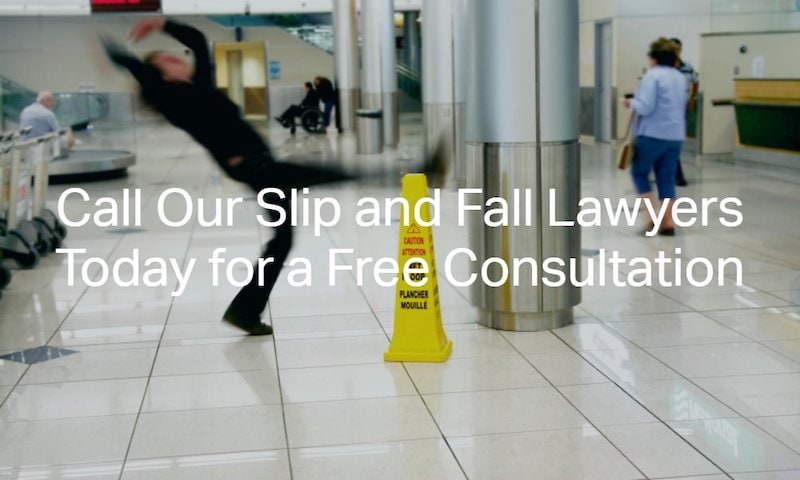 When you need a Chicago slip and fall accident attorney, you can contact us for a free consultation of your case by clicking here or calling (312) 781-1977.