Tips for Choosing Your Chicago Personal Injury Attorney
Tips For Choosing Your Chicago Personal Injury Attorney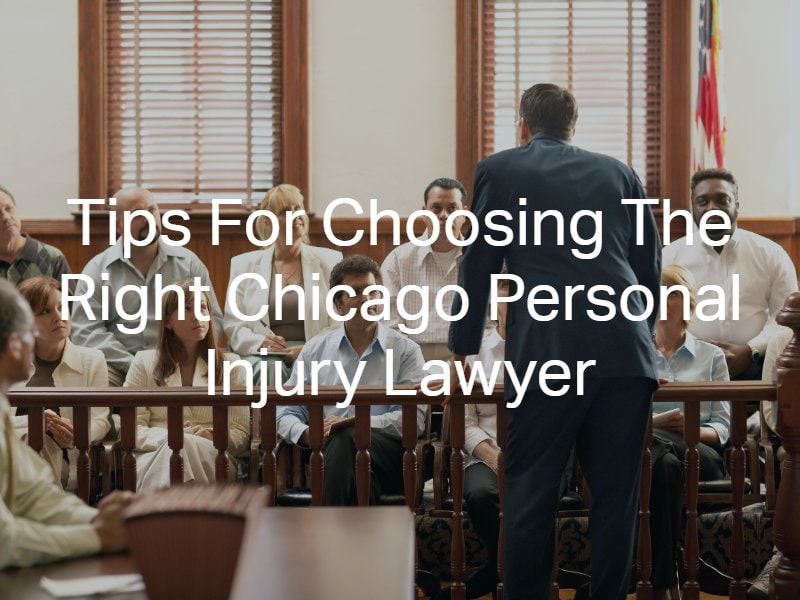 The lawyer you hire to handle your personal injury case can make all the difference in how it is resolved and your eventual financial recovery.
When choosing representation, it is important to take the time and find the right fit for your case. You may be working with your lawyers for months or even more than a year. Make sure you are working with someone you trust.
Why Hire Us?
At Seidman Margulis & Fairman, LLP, our Chicago personal injury lawyers understand that a law firm that is a good fit for one type of case may not be a good fit for another type of case. When you are finding someone to handle your workers' compensation, catastrophic injury, car accident or medical malpractice case, here are a few things you should consider:
Results: Results matter. We are a small personal injury firm with an uncommon record of verdicts and results that includes a number of multimillion-dollar awards.
History: Our founding attorney has served a diverse clientele in personal injury cases for nearly 40 years. We are proud to have established a reputation throughout the

Chicago area, across Illinois and into St. Louis for smart

, dependable, and effective service.
Focusing on your needs: The aftermath of an accident can be overwhelming to face alone. We are here for you every step of the way, answering your questions and seeking compensation on your behalf.
Honesty: You deserve honest representation and straightforward answers. We are confident our legal team can add value to your case, but if we believe you could get a solid settlement on your own, we will tell you so.
Questions To Ask Before Hiring An Attorney
Hiring an attorney is a big deal. If this is the first time you are going through the process, it can be difficult to know what to look for. Here are a few questions you can ask an attorney during your initial consultation that can help you decide:
Do you have a history of getting results for your clients?
Are you willing to take my case to trial?
What kind of experience do you have handling cases like mine?
Does your law office have the resources to take my case as far as it needs to go?
Will I be able to get in touch with you when I need to?
How much time are you willing to put into my case?
Frequently Asked Questions About Hiring An Attorney
Do I have to hire a lawyer?
Technically, you are not required to hire legal representation after an accident. Perhaps an insurance adjuster has already contacted you and offered a settlement check.
But many people who handle their own cases later regret it. They end up with far less than their case was worth – or no compensation at all. With so much at stake, why take chances?
What is the value of hiring an attorney?
Few cases involve clear-cut liability and unlimited insurance coverage. The more serious the injuries, the greater the benefit of legal representation:
Individuals often get the run-around from insurance companies – vague promises, unreasonable delays, denials on technicalities, or endless requests for information. A lawyer can cut through the red tape to get results.
A lawyer understands how to document all elements of damages, including future medical care, lost earning capacity, permanent injury, and pain and suffering.
A law firm has financial resources to hire investigators, medical experts, and other professionals when necessary to establish liability or damages.
An experienced lawyer understands complex insurance issues such as the interplay between the negligent driver's insurance and your own auto accident policy.
It may be necessary to file a lawsuit and proceed to trial if the insurer will not settle for a fair and reasonable amount.
See examples of our verdicts and settlements over the years.
Can I afford to hire an attorney?
After an accident resulting in serious injuries, many people know they need legal help – but many are worried about the cost of hiring an attorney.
Our law office accepts injury cases on a contingency fee basis, meaning we are paid a percentage of your gross recovery. You don't have to worry about upfront costs. We get paid if you get paid.
Will I really get more money with a lawyer?
The standard attorney fee in a personal injury case is one-third of the recovery.
Some people think this percentage is too high or believe they will come out ahead if they cut out the middleman and negotiate directly with the insurance company. This do-it-yourself approach could pay off – but it could also backfire and irretrievably damage your case.
There is never a guarantee a lawyer will recover anything. But statistically speaking, people who hire a lawyer do receive greater compensation, on average, than those without legal representation – even after subtracting for legal fees and expenses.
Get Started Today: It Costs Nothing To Talk To A Lawyer
Before you sign anything or give a statement, you really should take advantage of a free consultation with a personal injury lawyer. Seidman Margulis & Fairman, LLP, has represented injury victims in the Chicago area and beyond for more than 40 years. Call us today at (312) 781-1977.