Burn Injury
Chicago Burn Injury Lawyer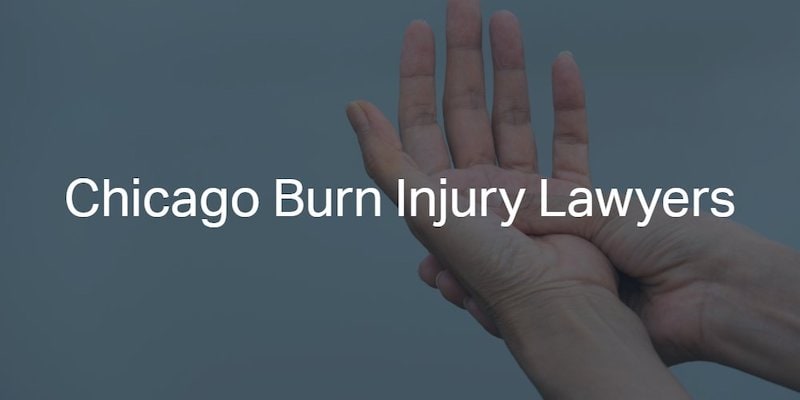 Burn injuries can lead to immense pain for victims and cause permanent scarring and disfigurement. These injuries can also lead to tremendous medical bills. At Seidman, Margulis & Fairman, LLP, we are here to help if you are loved one has sustained a burn injury caused by another person's negligence. Our Chicago burn injury attorneys will investigate your case and work to secure the compensation you need to get through this.
Why is Seidman, Margulis & Fairman, LLP Your Choice?
After sustaining a severe burn injury, you need an experienced Chicago personal injury attorney with extensive experience handling these types of cases. Seidman, Margulis & Fairman, LLP Is ready to get to work on your behalf.
Our Chicago burn injury lawyers have nearly four decades of combined legal experience helping clients receive the compensation they need for their injuries.
We focus solely on personal injury law, which gives us a high level of specialization and unique insights into burn injury cases that other firms do not have.
We take Chicago burn injury cases on a contingency fee basis, which means our clients pay no legal fees until we secure the compensation they are entitled to.
How Will A Chicago Burn Injury Attorney Help This Case?
Burn injury cases often require extensive investigation. A Chicago burn injury lawyer will be responsible for obtaining all evidence related to the burn injury and for ensuring that the burn victim receives proper medical care. An attorney work to calculate a victim's total losses and then negotiate with all liable parties to reach a fair settlement.
How Do Severe Burn Injuries Occur?
There are various ways that burn injuries can occur due to the negligence of other people. In many cases, these injuries happen in the workplace because employers fail to provide a safe working environment (code violations, federal regulations violations, etc.). In other cases, burns can happen due to the actions of negligent property owners or due to defective products.
The American Burn Association says that around 450,000 people seek treatment at hospitals every year due to burn injuries. Some of the most common causes of these injuries include:
Fires
Electrical burns
Steam burns or hot liquids
Hot metal or glass
Chemical burns
Radiation burns
Sunlight or UV burns (from tanning beds)
Burns are classified based on their severity, ranging from first-degree (least severe) to fourth-degree (most-severe). Major burns require significant medical attention and can lead to significant scarring or disfigurement for a victim. In many cases, severe burns can impact a person's ability to work or enjoy daily activities.
Can You Sue For a Burn Injury?
Yes, you absolutely can sue for a burn injury if the injury was caused by the careless or negligent actions of another individual, company, or entity. Just like any other type of injury that occurs, personal injury lawsuits can arise when a person thinks that they can prove that another party indeed caused the injury.
For nearly every type of burn injury claim, the case will revolve around determining the negligence of the other party. There are four elements of negligence that will have to be proven in these situations:
Duty. It has to be shown that the defendant in the case owed a duty of care to the plaintiff (the injury victim). Depending on the situation at hand, the duty of care can look different. For example, employers owe a duty of care to their employees to ensure proper workplace safety. Companies have a duty of care to ensure that their products are safe and will not cause burn injuries due to a defect. An attorney can examine the situation and properly determine whether or not the defendant owed a duty of care to the plaintiff.
Breach. After a duty of care has been established, it is important to show that the defendant breached their duty of care in some way. For example, if an employer disregards safety training and procedures, they will likely have breached their duty of care to their employees. If a company provides a defective product to a consumer, they will have breached the duty of care. Out of all of the elements of negligence, determining a breach of duty of care is typically the most difficult. This process involves conducting an extensive investigation and gathering the evidence needed to prove what happened.
Causation. After establishing that there was indeed a breach of duty of care, it has to be shown that the breach directly caused the injuries or losses to the plaintiff. If a defective product ended up not causing any type of injury, then it is unlikely that a person will be able to hold the at-fault party accountable.
Damages. If a breach of duty led to a severe burn injury, this likely means that there will be medical expenses, lost wages, pain and suffering damages, and other types of losses. There must be quantifiable losses in order for an at-fault party to be held accountable in these situations.
What Are Some Complications of Burn Injuries?
Any type of traumatic injury that occurs to the body, including burn injuries, can lead to several long term complications for the victim. Burn injuries, particularly second, third, and fourth-degree burns that go below the surface layer of the skin can lead to a range of complications, including the following:
Bacterial infections that can lead to the bloodstream and ultimately cause sepsis.
Fluid loss, including low blood volume
A low body temperature
Respiratory problems caused by the intake of smoke or hot air
Major scars or ridged areas caused by the overgrowth of scar tissue
Problems with joints or bones, including scar tissue tightening the skin, tendons, or muscles
In addition to these traumatic complications, we must also stress that burn injury victims can suffer from significant long-term emotional and psychological trauma as a result of these injuries. For injuries that affect larger areas of the body or visible areas of the body, burn injury victims can suffer from initial and long-lasting pain and suffering as well as the emotional suffering caused by the alteration of their appearance and their inability to perform the same functions they could before.
How are Burns Treated?
The vast majority of minor burn injuries can be treated at home, and they usually heal within a few weeks. However, for more severe burn injuries, it is crucial to seek medical care from a licensed physician. In some cases, it may also be necessary for an individual to seek treatment from burn injury specialists.
Treatment for burn injuries can involve medications, extensive wound dressing, therapy, and even surgery. For more severe burn injuries, the goals of treatment are to control a person's level of pain, remove any dead tissue caused by the burn, prevent ongoing infections, and regain function in the affected area.
Severe burn injuries may require special treatment at burn centers, and this can include the need for skin grafts to cover larger wound areas.
If a burn is significant enough, particularly if it covers any major joints, individuals may need to partake in physical therapy during their recovery process. This can help stretch the newly healed skin over the joints so that they can remain flexible. Other types of physical therapy and exercises can help improve coordination and muscle strength. Occupational therapists can help individuals who may have difficulty performing daily tasks after sustaining a burn injury.
Is it Worth Getting an Injury Lawyer?
Any person who sustains a burn injury caused by the negligence of another individual or entity should seek assistance from an attorney as soon as possible. A burn injury lawyer in Chicago can conduct a complete investigation into the incident in order to determine liability. This will include uncovering various types of evidence that can show exactly what happened, including:
Photo or video surveillance of the incident
Safety records related to the at-fault party
Statements from any eyewitnesses who saw the injury occur
Police or accident reports related to the incident
Aside from gathering evidence, an attorney will make sure that their client is evaluated by trusted medical professionals who will not only treat the injuries but help properly calculate total expected medical costs. After working with an economic expert, an attorney can negotiate vigorously with the insurance carriers or at-fault party to help recover full compensation on behalf of their client.
Unfortunately, it is not uncommon for insurance carriers and at-fault parties to offer unreasonably low settlement amounts or even deny the claim altogether. In these situations, an attorney will fully prepare the case for trial.
Affording a Burn Injury Lawyer in Chicago
We take burn injury cases in Chicago and throughout Illinois on a contingency fee basis. This means the clients will not have to worry about paying any upfront or out-of-pocket costs related to their case. We only collect legal fees from clients after we successfully recover the compensation they need through a settlement or jury verdict. We believe that a contingency fee arrangement helps injury victims hold at-fault parties responsible for their actions, regardless of their financial situation. We want to make sure that clients receive justice and compensation for what happened to them.
Time Frame for Filing a Burn Injury Claim in Chicago
It is crucial for burn injury victims in Chicago to file a lawsuit against the alleged negligent party as quickly as possible. The personal injury statute of limitations in Illinois is two years from the date an injury occurs. If a burn injury victim fails to file a lawsuit within this time frame, they will likely lose the ability to recover any compensation for their losses.
Additionally, if there are any insurance carriers involved in the burn injury case, you will likely have to file the claim with those insurance carriers within a day or two after the incident occurs. Insurance carriers have very strict reporting deadlines, and they can delay or deny any claim not promptly filed.
Can You Sue For First-Degree Burns?
Anytime a person sustains an injury caused by another party, they may be able to file a lawsuit in order to recover compensation. However, if we look back to the four elements of negligence we mentioned above, we can see some key factors that may shine some light on whether a first-degree burn injury victim can file a lawsuit. Even if a person is able to prove that someone owed them a duty of care and that there was a breach of duty that caused an injury, they have to be able to show quantifiable losses.
Most first-degree burns will not result in costly medical bills or any other type of quantifiable loss. In the event a person does sustain some sort of loss, they may be able to recover compensation through an insurance settlement. It may not be the best idea to file a full civil personal injury lawsuit in these situations, particularly if the losses are not significant.
How Much Compensation Is Available After a Burn Injury?
If you or a loved one have sustained severe burn injuries, it is important to understand how much compensation may be available for your claim. For burn injuries, there is no set amount of money available for victims. The total amount of compensation awarded will depend on the specific factors related to each case. At Seidman, Margulis & Fairman, LLP, our team regularly helps burn injury victims recover the following:
Compensation for all medical bills related to the barn injuries
Lost income if a victim is unable to work
Coverage of physical therapy and rehabilitation costs
Pain and suffering and loss of enjoyment of life damages
Possible punitive damages against any grossly negligent party
Contact A Chicago Burn Injury Lawyer Today

When you need a Chicago burn injury attorney, you can contact us for a free consultation of your case by clicking here or calling (312) 781-1977.