Brain Injury
Chicago Brain Injury Lawyer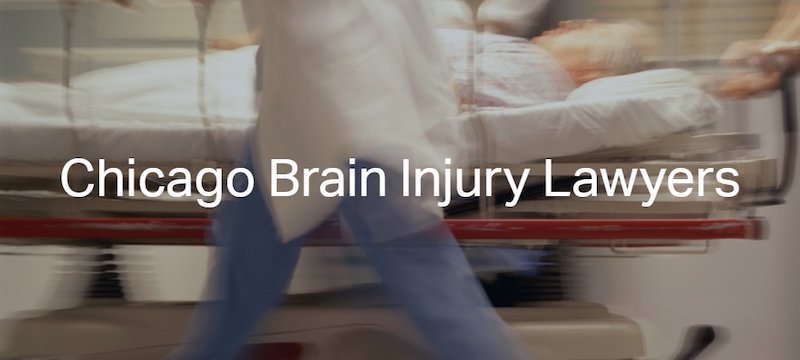 Traumatic brain injuries are amongst the most severe injuries a person can sustain. Unfortunately, these incidents happen regularly in and around the Chicago area. At Seidman, Margulis & Fairman, LLP, we are here to help if you or a loved one sustain a brain injury caused by another person's negligence. Our Chicago brain injury attorneys pledge to conduct a thorough investigation into the incident so we can secure the compensation you need.
Brain Injury Information Center Why Choose Our Brain Injury Attorneys?
When you are dealing with a brain injury, you need assistance from a skilled legal team with experience in these cases. Seidman, Margulis & Fairman, LLP is ready to get to work.
We have more than 100 years of combined legal experience focusing exclusively on personal injury law.
We offer personalized attention to every client, which means we take the time to get to know you and the specific factors affecting your case.
We take Chicago traumatic brain injury cases on a contingency fee basis. This means that our clients pay us no legal fees until we secure a favorable settlement or verdict on their behalf.
How Can a Brain Injury Attorney Help My Case?
An attorney is likely going to be necessary for Chicago brain injury cases in order to:
Obtain all evidence related to the brain injury
Work with skilled medical professionals to ensure a victim's well being
Properly calculate a victim's total losses
Negotiate with all parties involved for a fair settlement
Benefits of Hiring a Chicago Brain Injury Lawyer
If you or somebody you love has suffered from a brain injury due to the careless or negligent actions of another individual in Chicago, it is crucial to have an attorney by your side fighting to help you secure compensation. A skilled Chicago brain injury lawyer can use their resources and legal experience to handle every aspect of these claims. This includes gathering all of the evidence related to the injury incident in order to prove liability. This can consist of obtaining:
Any video surveillance of the incident
Safety records of the alleged at-fault party
Photographs taken at the scene of the incident
Statements from eyewitnesses
Police or accident reports
Aside from gathering the evidence needed to prove liability, an attorney will also take on other roles on behalf of their client. This will include ensuring that their client is evaluated by a trusted medical professional who can treat their injuries and properly assess their total expected losses. An attorney will also handle all communication and negotiations with other parties involved and in an attempt to reach a fair out-of-court settlement.
However, an attorney will fully prepare to take a brain injury case to trial in Chicago if that is what it takes to ensure their client is treated fairly.
Brain Injuries Can Be Devastating
Brain injuries can occur in many different ways, often due to the negligence of other people. At Seidman, Margulis & Fairman, LLP, our personal injury lawyers in Chicago regularly help clients and families of brain injury victims who sustained their injuries in the following ways:
Car accidents
Motorcycle accidents
Rideshare accidents
Pedestrian accidents
Bicycle accidents
Premises liability incidents
Slip and fall accidents
Birth injuries and child injuries
Workplace accidents
Construction site incidents
How Common Are Traumatic Brain Injuries?
According to data from the Centers for Disease Control and Prevention (CDC), we know there are approximately 1.5 million new brain injury cases that occur in the US each year. Out of these, around 50,000 people are killed, and 85,000 victims are left with long-term disabilities. Some of the most common symptoms our client experience due to their injuries include:
Cognitive or memory difficulties
Trouble walking or standing
Speech difficulties
Partial or full paralysis
New psychological or emotional problems
Loss of fine motor skills
…and more
Treatment and Costs of Traumatic a Brain Injury
Brain injuries can lead to high costs for both a victim and their families. In fact, these injuries are typically much more costly than other types of injuries that a person can sustain. When we turn to the Family Caregiver Alliance and the Brain Injury Association of America, we can see that brain injury victims and their family members can expect the following:
Lifetime medical costs reaching as much as $4 million.
Daily rehabilitation costs after the injury occurs that reach much as $8,000 while a person is still receiving hospital treatment.
Physical therapy and long-term care brain injury costs reaching $200,000.
Even after the initial hospitalization is over and a person has completed the first round of physical therapy, they may still need additional rehabilitation. Unfortunately, data shows that brain injury rehab centers can cost as much as $850 to $2,500 per day.
Additionally, family members of those who lose their life due to a brain injury may also be saddled with significant medical costs. It is not uncommon for a person to incur $450,000 or more in medical expenses before succumbing to a brain injury.
What Kind Of Compensation Is Available?
There are various types of compensation available to victims of brain injuries through personal injury claims. At Seidman, Margulis & Fairman, LLP, we regularly help victims in these cases recover the following:
Compensation all of their medical bills related to the brain injury
Any lost wages or benefits if they are unable to work while they recover
General household expenses and in-home care costs
Possible home or vehicle modification costs
Pain and suffering damages
Possible punitive damages against any grossly negligent party
When Can You Claim Compensation in a Brain Injury Lawsuit?
When we look at the list above discussing the types of compensation available for brain injury victims, we also need to talk about when a person can claim this compensation. If a person sustains a brain injury caused by the actions of another individual, business, or entity, they will want to get to work trying to secure compensation as soon as possible. However, we need to point out that under no circumstances should a brain injury victim settle their case before they have reached what their doctor considers maximum medical improvement (MMI). A person will not reach maximum medical improvement until their doctor determines that additional medical care will not likely yield any further improvement in their condition. Sometimes, it can take a year or more for a patient to reach MMI.
While it may be tempting to settle with at-fault parties in the meantime, an early settlement could result in a significant amount of money being left on the table. We strongly encourage any brain injury victim and their family members to work with a skilled Chicago personal injury attorney when determining when it will be okay to accept a settlement. In some cases, it may be necessary to file a personal injury lawsuit against the at-fault party in order to recover the compensation the victim is entitled to. In these cases, a final settlement or jury verdict may not occur for years.3
Recognizing Brain Injuries
The symptoms of a brain injury may not always be obvious. Many people overlook these symptoms or attribute them to other causes, potentially delaying diagnosis for weeks or months. In many cases, there are treatment options that can minimize the effects of brain injuries, so it is essential to seek medical attention quickly if you believe you may have any type of brain injury, including the following:
Traumatic brain injury: If you have a loved one who has suffered a traumatic brain injury, do not wait to make sure that he or she has proper medical attention.
Birth injury: Lack of oxygen to the brain during birth can lead to lifelong disabilities such as cerebral palsy or Erb's palsy.
Stroke: Complications from medical procedures and the failure to diagnose a stroke could be instances of medical malpractice.
Loss of oxygen during surgery: It is the responsibility of medical professionals to take care of you during surgery, and that includes making sure your brain has proper oxygen.
Chemical exposure: If you have been exposed to dangerous chemicals or toxins at home or work, it is important to get proper medical attention.
We work with medical specialists, life care planners, economists and other experts to help determine the extent of your brain injury, its impact on your life, and the economic value of your claim.
We Can Help You Recover Compensation After a TBI
Some of the most debilitating brain injuries occur even when the skull does not appear to be damaged. If you have been involved in any type of accident or medical procedure that may have caused a brain injury, make sure you get proper medical attention right away. From our Chicago offices, we help individuals across Illinois get proper compensation after a brain injury. Call (312) 781-1977 or contact us online today for a free initial consultation.
Contact Our Traumatic Brain Injury Lawyers Today

The total amount of compensation awarded will vary depending on the specific factors related to each particular case. When you need a Chicago traumatic brain injury attorney, you can contact us for a free consultation of your case by clicking here or calling (312) 781-1977.