Spinal Cord Injury
Chicago Spinal Cord Injury Attorney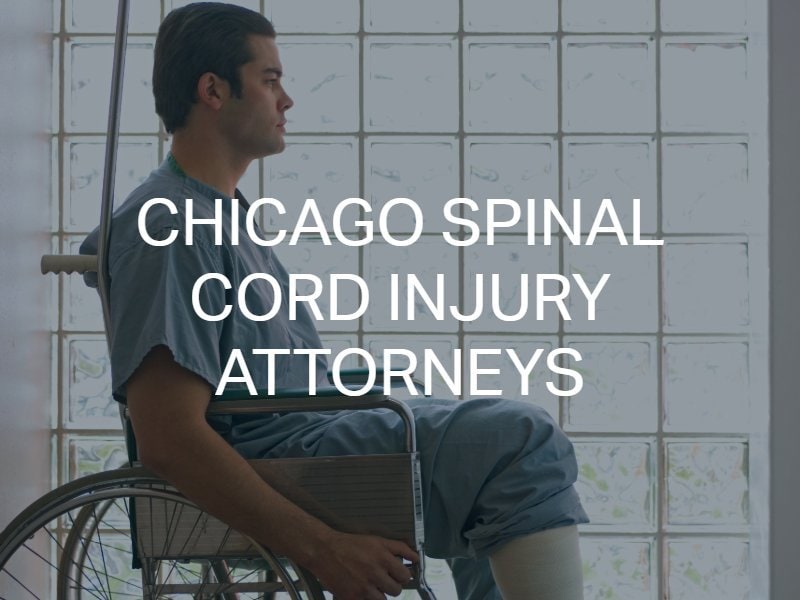 An individual who suffers a broken arm or leg may face limitations or inconveniences for several months. But eventually, the bones heal, the muscles strengthen and the injured individual is capable of moving on with a normal life. However, when a vertebra is fractured, pinched, or shattered, resulting in damage to the spinal cord, the individual will endure the limitations and inconveniences of a spinal cord injury for the rest of his or her life.
Why Hire Seidman Margulis & Fairman, LLP
Seidman Margulis & Fairman, LLP, provides compassion, dedication, and diligence to injured clients and their families in the Cook County area. We pursue full compensation for the medical bills, pain and suffering, lost earnings, and future needs resulting from the spinal cord injury. Contact us for a free consultation with an experienced Chicago personal injury lawyer.
We represent clients who have suffered spinal cord injuries in car accidents, truck accidents, and a multitude of other serious accidents. We advocate for their maximum financial recovery in personal injury lawsuits.
Understanding The Full Impact Of A Spinal Cord Injury
We believe that with the right information before them, jury members will make the right decision. Therefore, our lawyers will do everything they can to make sure jurors have a clear picture of your accident, your injury, and the impact the injury has had — and will have — on your life. We will use progressive videos to show the jury what you are experiencing day to day through your recovery, such as mobility limitations due to nerve damage or paralysis.
Our Chicago spinal cord injury attorneys will work with life care planners to discuss future needs and challenges you may have such as daily care assistance, modifications to your home, and readjustment to society. In addition, we will work with economists to determine the value of current lost wages and future loss of earning capacity.
Protecting You From High Costs
We realize that significant medical expenses can accumulate quickly following a spinal cord injury. These likely include the cost of neck or back surgery, hospital care, rehabilitation, and other medical treatment. These costs can make it tempting to accept a settlement from an insurance company. However, it is important to speak with an experienced Chicago medical malpractice attorney first so that you are certain to receive the full amount you are entitled to. Contact our Chicago, Illinois, law firm for a free consultation.